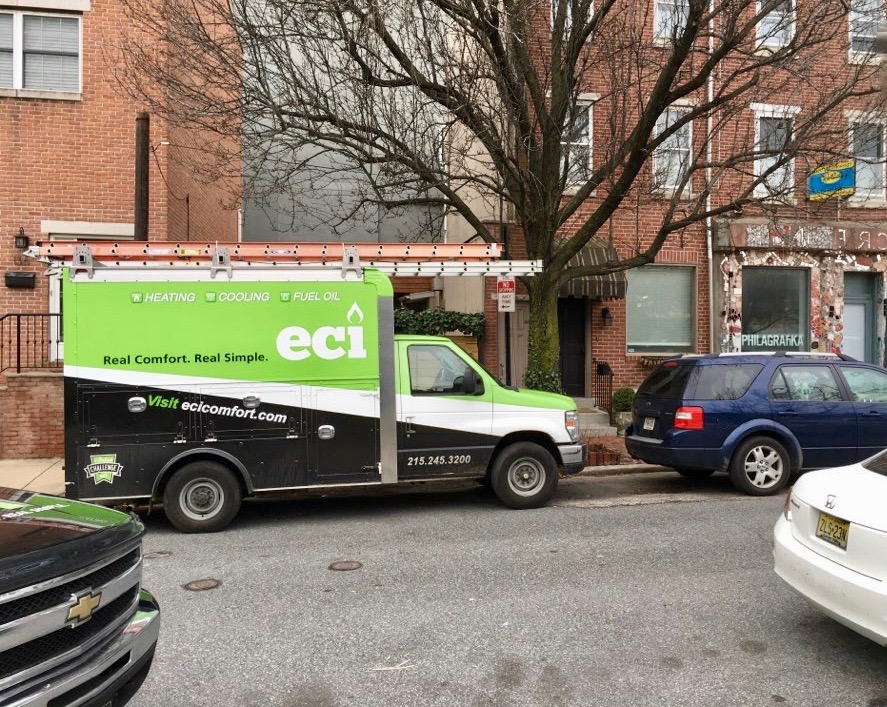 Old City Philadelphia is famous for its Row Homes. And, older row homes are equally famous for being uncomfortable in our humid summers because so many row homes don't have a central heating and cooling system, leaving folks to rely on window units to try to stay comfortable in the heat. This row home, built in the 1920's in Old City has a gas-fired water boiler and cast iron radiators for heat, but no central air at all. This means relying on bulky window air conditioners that are a pain to install and take down seasonally, and actually block up your windows for a good part of the year as well! On top of that, window units are not very efficient and expensive to run, and our homeowner was looking for a better solution for his new home.

Learn Everything About Ductless Heating and Cooling Solutions for Your Home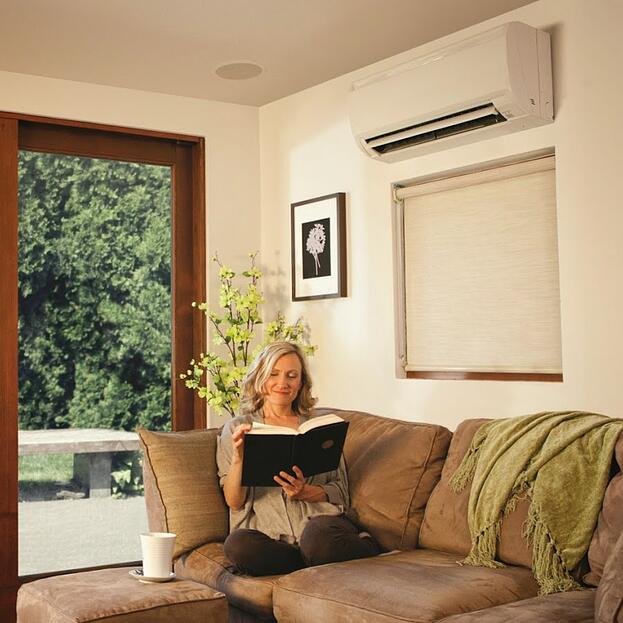 From Elkins Park to The Main Line to Northeast Philadelphia, and from Doylestown to Bensalem, ECI Comfort has been providing homeowners with ductless heating and cooling solutions for more than 20 years.
If there's a question, somebody has asked us.
If there's a home comfort problem, we've solved it.
So this is our free resource for homeowners, like you, doing research on ductless air conditioning and heating solutions. If your question isn't answered here, please submit it in the form below and you'll be entered to win a $20 Wawa gift card. We give one away every week!
You're a candidate for ductless if:
You have a problem room that just won't heat or cool.

You have a new addition to your home and can't run ductwork.

You own an historic home and wish to respect the construction.

You own an older home and just don't have room in the walls for ductwork.

You have a bonus room or Florida room that you want to use year round.

You are closing registers to manage comfort in other rooms.

You are rearranging the living space in your home to accommodate a parent or child moving in.

Finished basements

Garages

Sunrooms
There are other good reasons to consider Ductless heating and cooling solutions, but these are the biggies.
If you'd rather just speak to a live human being, call us or click the button below to schedule a free home comfort consult.
215-710-8138