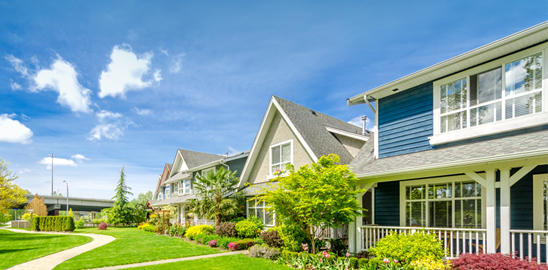 The snow is finally melting, the sun is beaming, and the temperature is rising. It's starting to feel like spring! Well... almost.
But, it's the perfect time to get ahead on your spring-cleaning routines. Besides the typical "spring cleaning" like dusting and washing floors, here's a checklist of some indoor and outdoor maintenance tips you could use for your home:
Outdoor Maintenance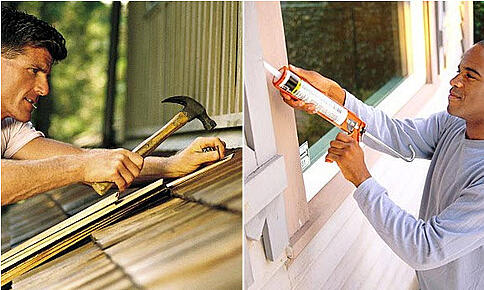 Let's start on the outside and work our way in. Give your home a walk around inspection to look for any types of damage that may have been caused from the weather or just from overall deterioration.
1. Check out your roof and see if any shingles or tiles need to be repaired or replaced. You don't need to climb up a ladder to find out; just grab a pair of binoculars if you can't see clearly enough, but chances are the problem may be pretty visible.
2. Look for cracks on the exterior of your home, driveways, and walkways. Cracks in concrete, stucco, and asphalt need to be maintained throughout the year, but fortunately for you it's a relatively easy fix!
3. Clean your gutters! Remove any excess debris that may have gotten trapped in them from the weather or even from animals. Improper drainage can lead to water damage in the future and that's one thing you don't want to deal with!
4. Inspect your windows and doors for any leakage. Air leakage can cause the cold air to escape on those hot summer days. So check the caulking and the weather stripping to ensure that the hot air stays out and the cool air stays in.
5. Don't forget about your air conditioning unit outside. Trim back any shrubbery, remove any branches, leaves and debris from the surrounding area, that way your system can get the best air flow for your home.
6. Clean your decks, fences, driveways, and the sides of your house. A power washer is a great way to get rid of all the dirt and mold build up! While your cleaning, be sure to keep an eye out for any damages that need to be repaired.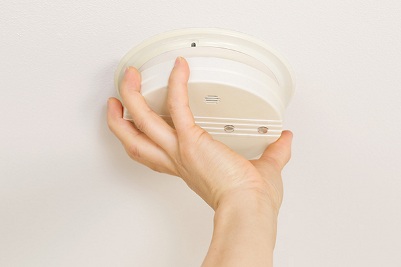 Now, you aren't finished just yet! Obviously you have to do some indoor maintenance too.
1. Drain and clean your water heater. Sediments build up over time so you want to clean that out and use the bottom spigot to drain it. Be sure to check for leaks too.
2. Clean and replace HVAC filters. You should be doing this a few times a year. Having a dirty filter will cause your system to work harder than it has to, costing you more money in the long run.
3. Inspect your smoke detectors. Test them and change the batteries if needed. You should be checking your smoke detector system every month and replacing the batteries at least twice a year.
4. Does your basement or attic smell a little musty? If so, that's not good. Look for water stains, leaks or any signs of seepage that may have dried up. Get that fixed as soon as possible because too much moisture in either area can lead to mold, which can cause allergic reactions, asthma and other breathing problems.
5. Test and clean your ceiling fans. Ceiling fans will help your room feel cooler in the hot spring/summer weather and it can even help save you money on your energy bill.
6. Make sure your A/C system is ready to go! Have your outside air conditioning system cleaned and serviced so your system can operate more smoothly and efficiently for the warm weather that lies ahead.
Obviously these tasks will take longer than a day to do, so just spread it out over a few days and you'll have it done in no time. Start taking advantage of this warm weather and get started already! The summer heat will be here before you know it!
Don't forget, ECI Comfort is always here to help. If you would like to schedule an appointment to have your A/C system cleaned and serviced, click our link below or give us a call at 215-245-3200.