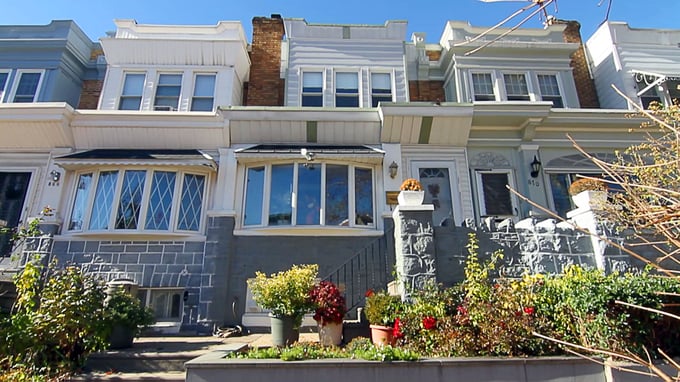 In October 2013, ECI Comfort Solutions completed an installation of a ductless heating and cooling system in the Fairmount neighborhood of Philadelphia. The installation was such a success story that Mitsubishi and ECI decided to publish a case study extolling the virtues of ductless systems for row homes.
Residents who live in row homes seem to have one common problem, and that's comfort. This style of home tends to offer an HVAC challenge due to their layout and structure, making it difficult for homeowners to stay comfortable in their homes all year-round. But, for Chris Knipe and Connie Romano, owners of a row home in the the Philadelphia Art Muesum section, they decided to fix that problem by installing a Mitsubishi dual-zone ductless system.
The dual-zone ductless system provides year-round comfort, it helps cut back on energy costs, it's rarely invasive and it provides better climate control for your home. These homeowners were very surprised as to how quiet the system was and how easy it was to use. Needless to say, they were very happy with their decision to go ductless! To learn more about Knipe's story, here's the link to the case study from Mitsubishi:
Dual-Zone Ductless System for Row Home Solves Space Issue, Provides Year-round Comfort-- Philadelphia.
If you live in a row home and you are interested in the ductless system, give us a call today at 215-245-3200 to schedule an appointment, or you can click our link below to learn more!