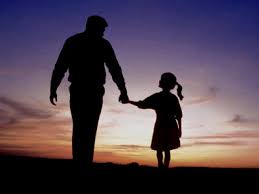 As we approach another father's day I began thinking about the role fathers have taken directly or indirectly over the years in helping their children when making decisions about their homes comfort and efficiency. I wanted to share a couple these stories in honor of father's day this week.



The first story, we'll call "The Lauren Story".

The past couple of months we have been working with a young couple, who had purchased their first home in Wynnewood just outside of Philadelphia, PA.

The single stone home with radiator heat didn't have ductwork but they wanted to get central air installed prior to getting any other work completed.

It was evident that Lauren was very sharp, detail oriented and a topnotch researcher from the start. She started by sending us the existing floor plan with additional layouts showing the changes they were planning, including the furniture locations and locations for the drapes.

She scoured the Internet and spoke with several contractors from various backgrounds. She called the manufacturers of the equipment the potential contractors were proposing, and the manufacturer's reps to get feedback from not only the internet, but the top experts in the field.

She called referrals and went to see completed installations. To say that she left no stone unturned would be putting it mildly.
After all the research she choose ECI Comfort and the Unico High Velocity System for their new home.
The only thing left was the options and a few details. Lauren called to tell me she had spoken with Patrick Callahan from Stroh Sales, the local Unico rep, and was interested in a two stage central outdoor condenser and the Unico Green Series upgrade, and how that would impact the overall system performance: then she asked, "Would you mind if I patched my father into the call because this is a little confusing to me"?

The cuteness and the tone of her request struck me instantly, and anyone who knows me, knows that I can talk about mini-tube high velocity air systems and the benefits of two stage condensers for hours, so I couldn't wait.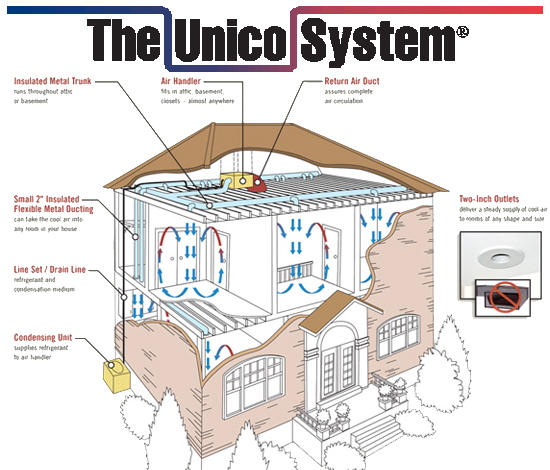 It was weird, I actually felt a sense of pride at that moment and after a healthy three way conference call, and some great questions back and forth, her father said, "Lauren, I think we should do it, it's a bargain and your worth it". I could feel the relief and the assurance over the phone that Lauren felt from the only person that could deliver it, her father.

As a father of two daughters and a grandfather of two beautiful granddaughters, I have to say that this was a great father daughter moment for me.

-- Ron