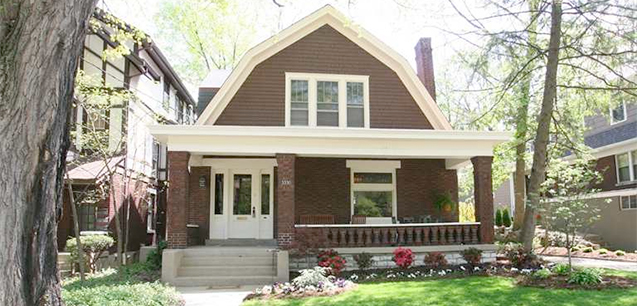 We love working with people who have older homes and would like to replace existing equipment or add additional systems.
Because we started as an oil service company, most of our customers had older homes with hot water boilers with baseboard or radiator heating systems. A lot of these homes have boilers that are very old - some as old as 50 to 60 years old. Many of these boilers are as a big as a small car and are extremely inefficient. We have replaced many of these boilers and replaced them with new high efficiency units a third the size. In a lot of these cases we install an indirect domestic hot water tank and have seen reductions in Oil usage as high as 40 percent.
Many of these same people wanted to add central air conditioning systems to their homes. Because there isn't any existing duct work this presented a challenge.
Conventional central air systems uses large duct work that can be difficult to run in older homes without taking up precious closet space and most times may require additional modifications to the home. For these reasons we looked at alternatives to these systems and started to engineer and install Unico High Velocity Air conditioning systems
These systems use small 2 inch ducts that work at higher flow rates than regular systems. This makes them ideal to install central air conditioning in older homes without changing the integrity of the home, which is very important to most homeowners. These systems can also be installed with a heat pump to act as a hybrid heating system to be used in conjunction existing Oil and gas fired systems. The newer heat pumps are very efficient and can be used effectively down to temperatures of 30 degrees.
Another option for older homes is the use of Ductless split systems we install only Mitsubishi units. These systems are comprised of an outdoor unit and indoor unit with no duct work. These systems can be used for both heating and cooling and are super efficient . You also can zone your home quite easily and not have to heat or cool areas of your home that you are not which increases your effectiveness.
Whether it is a farmhouse in Bucks County, a Victorian in Montgomery County, Row Home in Philadelphia or a 100 year old home in Chestnut Hill or Mt Airy we have successfully solved the HVAC needs of hundreds of these type homes and have many satisfied many homeowners