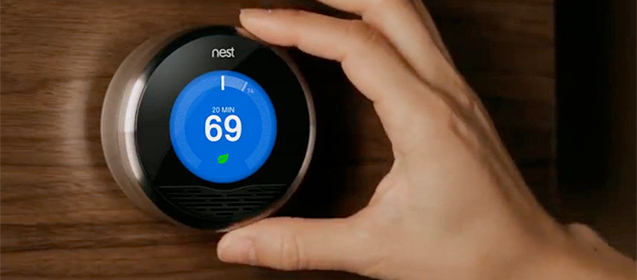 A new programmable thermostat is a good way to help decrease your home's overall energy usage. Manufacturers claim savings from 15 to up to 33 percent of your home's energy usage. The new technologies out there offer a seemingly endless amount of features that can be overwhelming.
Features can include:
Temperature and humidity control for daily and seasonal schedules
One touch settings
Remote access via smart phone app and website
Five day weather forecasts including radar maps
Maintenance alerts for you and your dealer
Skins you can put over the thermostat frame to make it blend in with the room
Digital pictures you can use as screen savers
Integration with other home systems including security
Smart response settings
Auto scheduling
The one that you choose depends largely on how tech savvy you are, your lifestyle, what systems you have installed and what you are trying to accomplish. one thing for sure is that if used properly they definitely can help you curb those heating and cooling bills ad are a wise investment.