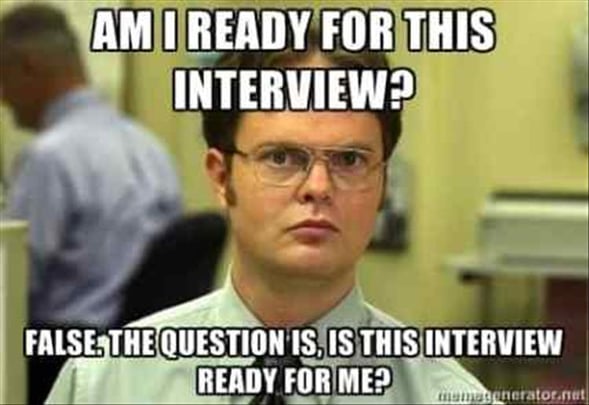 You've been putting out your resume for a few weeks and it has finally happened; you have a call back for an interview. So what now? Whether you're an individual with years of experience in the HVAC field, or making a career change and starting at entry-level, preparing for the questions a hiring manager will have can feel overwhelming. Since there isn't a set script for which questions you might be asked, preparing for the questions themselves isn't always the best approach. As ECI's talent recruiter, I've conducted multiple interviews with a variety of approaches I tailor for each candidate based on the position a person is applying for. Here's some advice I have for those of you preparing for yours!
Don't focus solely on how you're going to answer the questions you're asked. Yes, it's true, there are some pretty standard interview questions that you can expect like, "where do you see yourself in five years," but while you should be able to explain a five year plan, as an interviewer, I prefer when an applicant shows up with their own goals for the interview. Before you come in, write down a few things you'd like your interviewer to know, and shape your answers around those things.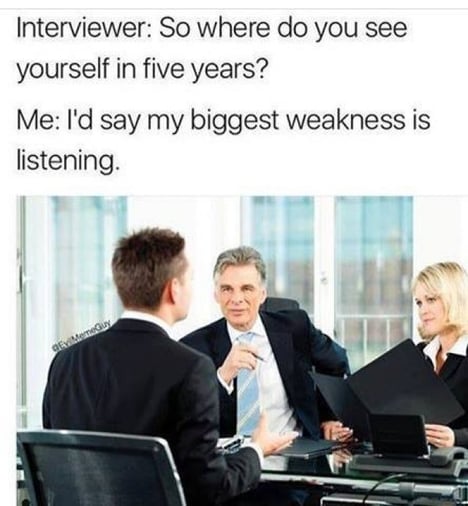 Ask questions! Something that will really set you apart is to have questions about the position you've applied for. If you're brand new to the field, asking for a walk-through of a typical day is a perfect way to get the conversation started. It also helps the interviewer take a moment and picture you in the position. If you're seasoned and just changing companies, compare and contrast with the interviewer about things that you're accustomed to and what you might expect to be different.
Do your research. As a general practice, I like to talk about ECI with an interviewee to gauge their interest in us as a company and in the job that they're applying for. Applicants who don't seem to know very much about us raise an immediate red flag about their level of commitment to getting and keeping the job. You don't need to be an expert on the company you're applying for, but if you need to ask where they're located on your way into the interview, it doesn't show very much investment in working for them.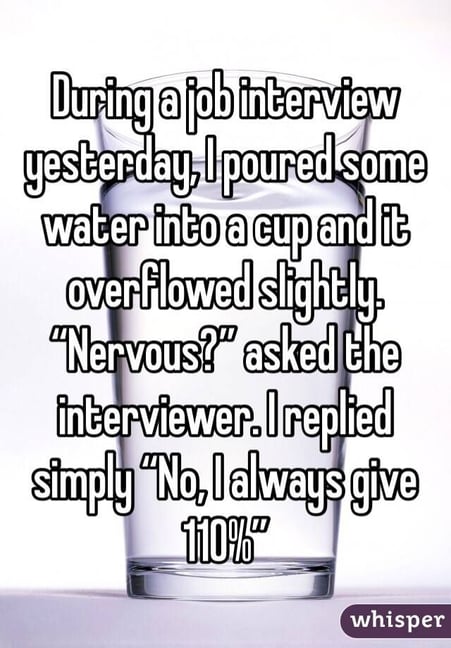 Your appearance and body language say a lot about you. Even if you're applying for a position where you will not be expected to have office attire, remember that your interview is in an office and dress accordingly. It shows that you care about the position and the way you're perceived. If you won't dress up for the interview, shake my hand, or make eye contact, I'm not going to have much confidence in how you'll present yourself and interact with our customers or our other team members.
Don't be too informal. There's a fine line between making the right and wrong kind of impression. Confidence is essential, as is a friendly rapport with your interviewer, but be careful not to go too far. As an interviewer, I want to get to know you, and I want you to be comfortable when you speak to me. However, if every other response is given in the form of a joke, or you spend more time talking to me about your dog than the job, then neither one of us will walk away with enough information to make an informed decision about whether you're a good fit with the company.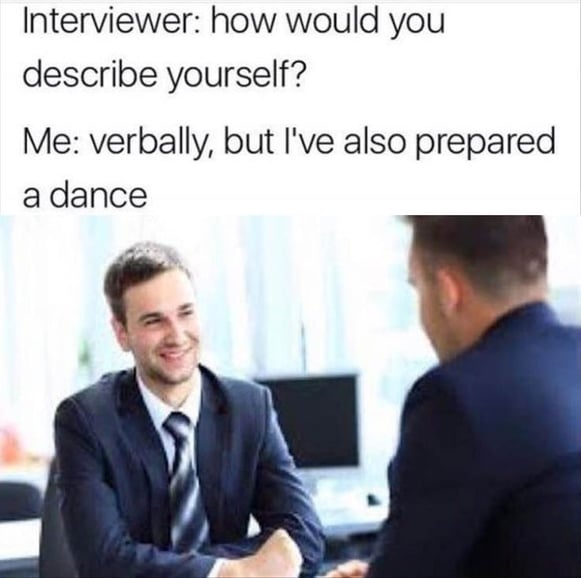 It's okay to change your mind. Sometimes a job sounds perfect for you when you read the description, but then you learn something about the company or the position that doesn't work very well for you. Maybe the commute took longer with traffic, or the hours don't add up with what you need. It's okay to let your interviewer know that you feel this way. Often, it means that things won't work, and there's nothing wrong with that. Sometimes, too, there are concessions that can be made, or a different position you might be better suited to. Remember, you want to work for a company that you can be a part of. The relationship should be mutually beneficial, and the interview process is meant to help determine that. Don't be afraid to use it!