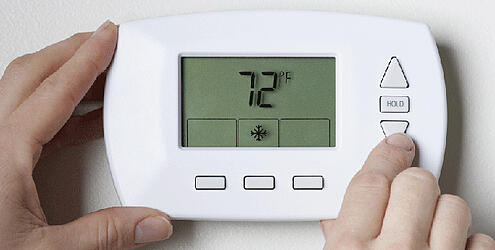 I recently have done home energy audits for customers that want to do oil to propane conversions of their heating equipment. Both times this was recommended by an HVAC contractor that wants to obviously sell new equipment. I understand the knee-jerk reaction to want to find an alternative option to oil, especially at today's elevated prices, but here are some things to consider:
One gallon of propane is not equal to one gallon of oil when you consider the BTU content of each fuel. Propane has 91,000btu per gallon, while oil has 139,000btu. That is a third less heating capacity.
Typically all fuels typically rise and fall in similar fashion. So when the price of oil goes up, so does propane.
Are you updating equipment that really needs to be replaced or is it still serviceable? Buying new high efficiency gas equipment is not cheap and does it make sense to replace perfectly good oil fired heating equipment. What is the return on investment?
Is the propane tank(s) owned by the Propane company? What is the cost of installation? In most cases, you are in a contract to buy from that propane company indefinitely. Do you think you are going to get a competitive price?
Maybe it might make sense to add a hybrid system such as a high efficiency heat pump in conjunction with your Oil heat. The newer heat pumps are extremely efficient, especially at temperatures above 30 to 35 degrees, which is the majority of the winter temperatures around here. The oil equipment can be used when temperatures get real low. By the way, this can be done automatically.
Maybe Geothermal is good option for you. A properly designed Geothermal system can be a wise investment.
Do your homework before making an expensive heating fuel conversion of your home. The devil is in the details.