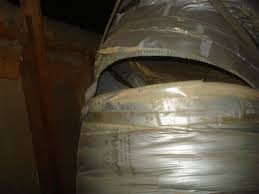 ECI TAKES HOME COMFORT TO THE NEXT LEVEL:
Heating and air conditioning equipment is always evolving and becoming more efficient. The problem is that most HVAC contractors are stuck doing business as usual. A widely used term in our industry is to "replace the box". A contractor will get a call for a heating or cooling related problem and see the opportunity to sell new equipment or "replace the box". In some cases upgrading the equipment may be the solution but all too often the home itself can be the source of the problem.
Many homeowners learn to live with hot or cold rooms, dusty furniture and high utility bills. ECI has made it a priority to solve these issues by looking at the home and ductwork as well as the equipment. In a lot of cases, a system cannot run at its full potential when a home is not properly air sealed and insulated.