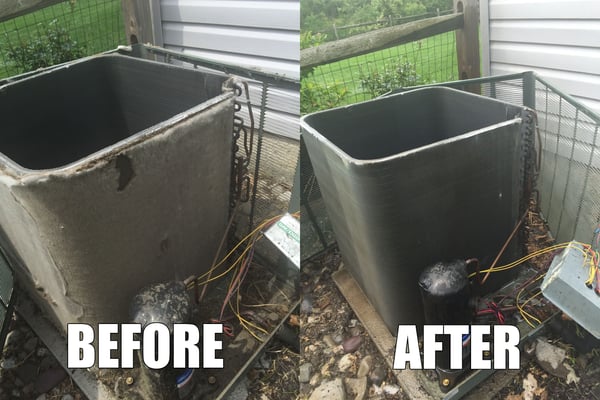 This clogged condenser in Yardley was preventing the air conditioner from supplying cool air to the house
Every summer our technicians go on service calls for air conditioning related issues. And, every year we find that more than half of those service calls could have been prevented by having simple, preventative maintenance performed. Here's why it's so important to have your equipment serviced on a yearly basis and what could happen if it's neglected for too long.
Most drivers are familiar with the importance of having the oil changed in their cars. When the oil is not changed, it gets so dirty that it eventually stops lubricating the engine causing it to wear and quickly fail. You wouldn't go without routine maintenance for your car, would you? Well, the same scenario applies to your home heating and air conditioning equipment.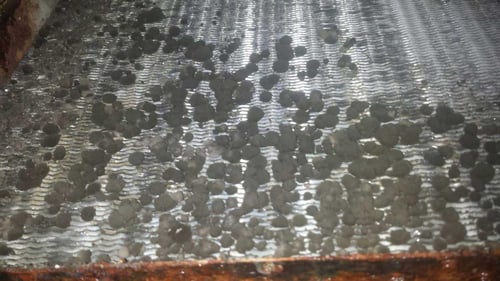 This moldy coil discovered in Levittown this summer could have lead to respiratory problems for the occupants of the home
When regular maintenance is not performed on your system, it can cause all sorts of problems including:
Leaving you without air conditioning during the hottest days of the summer
Reduced efficiency, causing bloated energy bills
It could void your system's warranty
Decreased longevity of your system
Expensive repairs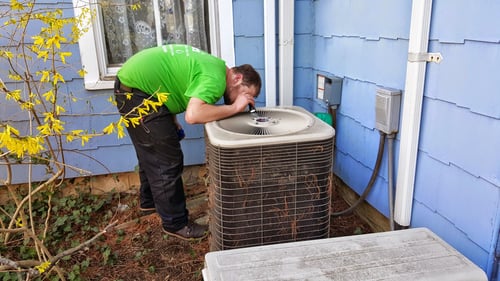 An ECI technician inspects this condenser in Oreland that was reclaimed by nature due to never having maintenance performed
Having your air conditioner tuned-up every year is a savvy and cost effective way to ensure the maximum lifespan for your equipment. It'll also ensure that your system is running at maximum efficiency, keeping your monthly energy bills in check. And, it'll help you discover minor problems before they become big, expensive repairs.
Have you ever wanted to know all that goes into tuning-up an air conditioning system? You can check out our, very comprehensive, video below to see our service manager, Jeremy, performing preventative maintenance for one of our North Whales customers.
Because of editing, the video above clocks in at almost twenty minutes. But, a real tune-up and safety inspection should take upwards of 45 minutes or more when performed correctly. Preventative maintenance may be covered under your HVAC company's service plan, but can be purchased independently of one if you don't have a plan.
Even though the summer season is already underway, it's still a good idea to have your system serviced. If you're interested in keeping your home's air conditioner clean and running at tip-top efficiency, please click the button below or call ECI Comfort at 215-245-3200 to schedule an appointment with one of our technicians.