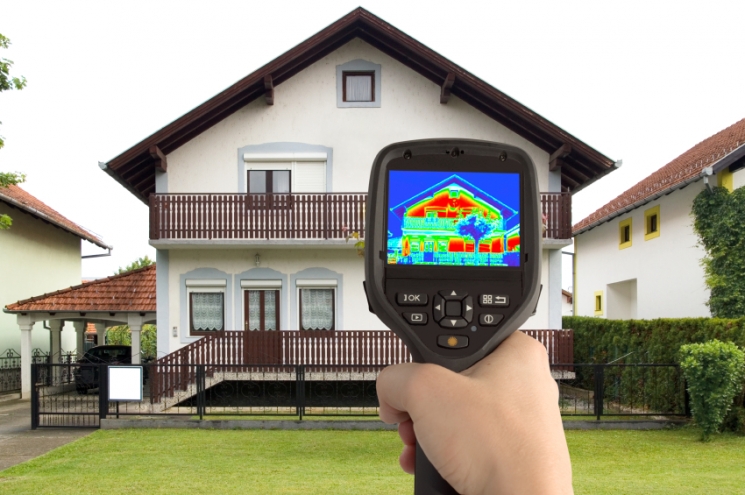 At ECI Comfort our main focus is our customers' comfort, and having an energy assessment performed on your home is a comprehensive way to increase your overall comfort.
During a home energy assessment, a comfort specialist will perform a thorough evaluation and then present you with solutions that will best benefit your home and your family.
Here's an example of an energy assessment being performed in the Parkwood section of Philadelphia.
The assessment process includes:
Thermal Analysis: Assess conditioned and unconditioned locations in the home for convective, conductive and radiant energy loss.
Health & Safety Inspection: Provide peace-of-mind by reviewing any mold, asbestos, moisture intrusion, gas or carbon monoxide leaks.
Prioritized Recommendations for Energy Efficient Improvements: Deliver a road map to savings detailing the recommended energy efficiency improvements for your home.
Air Infiltration Diagnostics: Measure level of air infiltration occurring in your home to obtain baseline metric for energy efficiency improvements.
Equipment Diagnostics: Analyze and test appliances against manufacturer specifications for energy consumption.
Comprehensive Home Performance Report: Deliver a report analyzing and discussing your home's energy performance.
Energy efficiency measures are more affordable than you might think - it starts with an energy assessment. We can answer any questions that you may have or get you started with the comfort solution that is right for you.
See the results of the home energy assessment performed on the Northeast Philly rowhome in the video above. Kevin, the homeowner, offers his testimonial about how the process improved his home's overall comfort and efficiency.