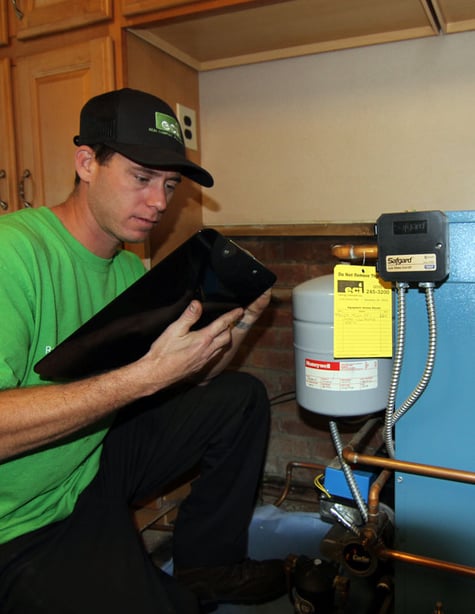 What are the benefits to having your heater serviced?
Avoid having your heater break down during the cold winter months. The worst time to have a furnace breakdown is during the coldest days of the year. By identifying and fixing any problems in the fall, you can avoid unexpected breakdowns and costly repairs during the winter months.
Improved efficiency of your unit. After having your furnace tuned up, the unit will be operating at its peak efficiency. This will keep your energy bills in check while your furnace is running more frequently during the cold months ahead.
Keep your furnace or boiler clean. Dirt can accumulate on your furnace during the summer and reduce its efficiency. A dirty air filter, for example, will restrict airflow and cause the blower motor to work harder. During a tune-up your technician will ensure that your system is clean and doesn't consume any unnecessary energy.
Increase the longevity of your heating equipment.Just like maintaining your car regularly adds longevity and value to your investment, a yearly tune-up and cleaning of your heating equipment will extend the life of your unit and increase the value of your investment in your home heating system.
Keep your home safe. If your furnace has developed a leak from a cracked heat exchanger a carbon monoxide leak could put your family in danger. During a tune-up, your technician will ensure that there are no leaks in your heating equipment avoiding this dangerous problem.