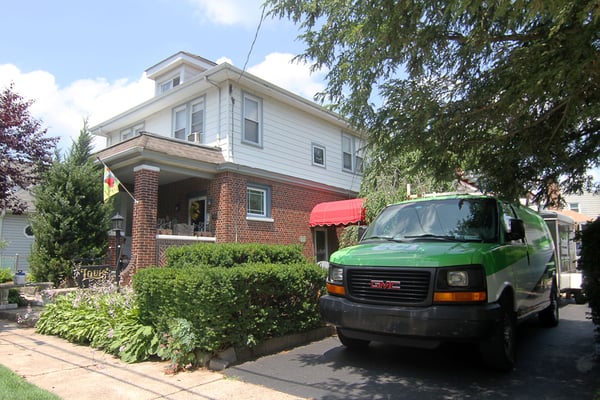 If you were to walk by this charming Bristol Borough home, it might not be immediately apparent that inside, a popular salon has been thriving for almost sixty years.
Recently, ECI Comfort installed a Mitsubishi ductless split heating and air conditioning unit in the home. While I was there I got to know the home/salon owner, Harry Moyer, and even got a haircut while I was at it!

Louis' Hair Salon was started by Harry's father-in-law 59 years ago as of July 2015. Louis' would eventually become a family business as Harry's wife got into hair styling about 25 years ago, only to be followed by Harry himself. Their son, Dante, eventually followed in their footsteps, making it three generations of hair stylists to have worked the salon.
As the Moyers will tell you, Bristol is a wonderful place to raise a family. Harry's father-in-law's parents were the original owners of their home and the surrounding land. Eventually some of that land was sold to their children where they built houses, making the property something of a family compound. "It's a great place to raise children," Harry said. "Now we're all third generation. I grew up with kids that my parents knew and my kids went to school and grew up with kids whose parents I went to school with. It's pretty cool."
Speaking of family, when I asked for details regarding the installation of his newest piece of HVAC equipment, Harry informed me that his mother-in-law was moving in and that the ductless unit will be for her bedroom, which was originally a sunroom in the front of the house. "We were trying to figure out the most cost efficient way to air condition and heat that little room."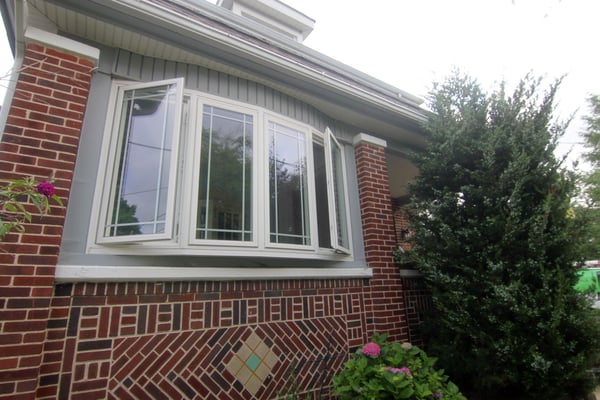 The Moyers had some experience heating and cooling their home with ductless systems, as they already had two in their home prior to the latest installation. Since they don't require ductwork, ductless splits are perfect for older Bristol Borough homes. Window units can be a challenge here as Harry describes, "you can talk to the guys about the trials and tribulations of a brick facade. You know, so you couldn't cut a big hole out and stick an air conditioner in there and none of the windows are conducive to putting an air conditioner in. So, the ductless really works for this setup."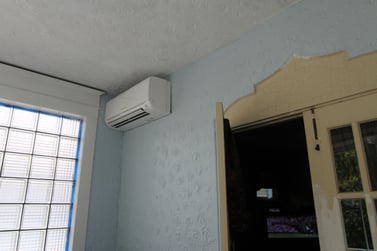 The basement-level salon is cooled by a conventional, central air conditioning system, whereas the rest of the house is cooled and heated by, now, three ductless units. There's one for the first floor, another in the master bedroom, and the new unit in what will become the front bedroom. And like most things with the Moyers, it stays in the family. "My son has the split unit too because he doesn't have the ductwork in his house. He lives on the other end of town."
When it comes to keeping things in the family, the Moyers sure know how to do it. One of the things I noticed right away in the salon was an old-fashioned cash register that looked like it belonged in an old western saloon.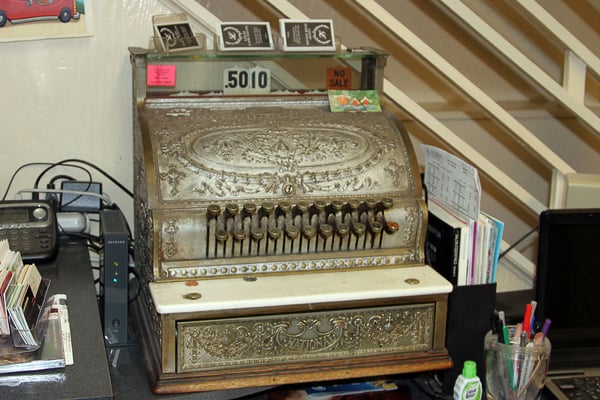 "That was my father-in-law's...who had a bar in town here. I guess it would have been the twenties or thirties. It was like a restaurant and bar in Bristol Borough. It was called the Wood Street Café," Harry explained. "When they closed the business down, I guess my father-in-law said, 'what are you doing with that?'" And, it still works!
It was a nice meeting and talking with Harry and his son about their family, hometown and, of course, HVAC system. The haircut was great too! If you'd like to get a cut at this pleasant family salon you can look them up at 528 Adams Street, but you'll need an appointment first. Make sure to give them a call at 215-788-3920 beforehand.
---
If you live in the Delaware Valley/Greater Philadelphia area and would like to find comfort within your home, visit our website or give us a call at 215 - 245 - 3200 to learn more.