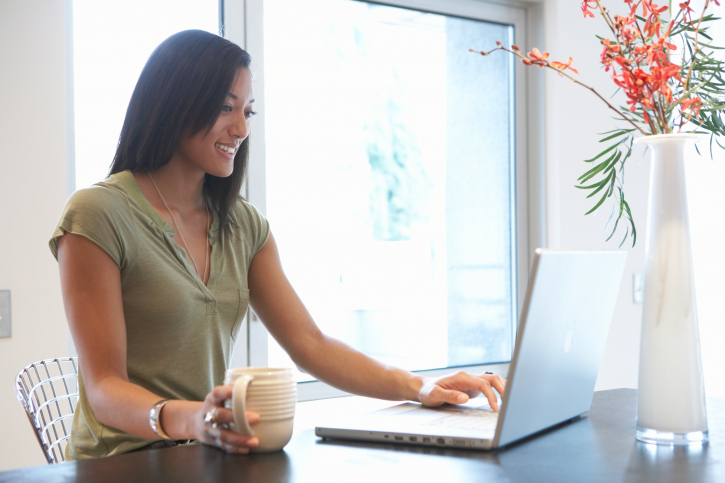 An online search is a great place to start, but there's more to finding the right HVAC contractor.
There is no shortage of HVAC contractors that's for sure. The problem is finding the RIGHT one when you're in the market for a new system. It's difficult to put cost on the back burner while you focus on other characteristics that you're looking for. But that's exactly what you strive for, at least through part of the process.
Here are 6 things that you should do when looking for a new HVAC contractor:
1. Remember that Not All HVAC Contractors are the Same
When heating and cooling isn't your industry, it's easy to think that one HVAC contractor is about the same as all the others. Nothing could be further from the truth, according to the Comfort Institute.
Unfortunately, fraud is a problem among many, but certainly not all, contractors. So go into your new HVAC purchase with eyes and ears open. You'll need to weigh your decision based on several important factors.
2. Don't be Afraid to Ask for Credentials
A reputable contractor isn't shy about providing his credentials. Some home owners feel uncomfortable asking an HVAC contractor for references and other credentials. But that should never be a problem, since all reputable contractors want to show evidence of their experience, past good work, and happy customers.
If a contractor balks at your request, that's a clear sign that something's not quite right. He should freely present licensing, certifications, proof of insurance, and legal identification for every person who will work in and around your home.
3. Welcome Lots of Questions
You know you have a good contractor when he asks lots of questions. It's the quiet ones who make assumptions and won't communicate that you have to watch out for. The Comfort Institute says questions are vital to understanding your situation and finding the right system for your home.
Expect questions about energy consumption, problem areas, humidity, dust levels in the home, and what you liked and didn't like about your last system. The more information the technician has, the better the job he can do for you.

4. Wait and See if They Perform Diagnostics
Your contractor should evaluate the whole house, not just the existing HVAC system. You might be tempted to ask a contractor whether diagnostics is included. But Comfort Institute says it's better to wait and see. The reason why is because a good contractor won't make you ask -- it comes with the job.
Diagnostics may include a computerized evaluation to determine the right equipment size for your home, ductwork system leakage tests, and others examinations. Swapping out one unit for another of the same size is a disservice. With diagnostics, you'll know that you're getting what your home needs, not just a newer version of what you had before.

5. Shy Away from "Bigger is Better" Contractors
Some contractors always want to up-sell. If you have XYZ system right now and you're not happy with it, then you must be happier with one that's more powerful. That's just not the case.
With diagnostics comes the information that shows what you really need. If a contractor defaults to selling you a system that's "bigger and better," chances are he's more interested in the sale than the needs of your home.
6. Avoid High Pressure Sales like the Plague
A high pressure sales pitch has no place in home heating and cooling. This is a major investment, and one that should measure a lot of factors along the way.
The HVAC technician who listens to your interests and concerns is one who will help you find the best system for your home. If his focus is on convincing you to buy one system over another, you should keep shopping for a different contractor.
Finding a good HVAC contractor can be intimidating. After all, they have the answers and you rely on them as experts. While that puts you at a bit of a disadvantage, you can protect yourself and find a reputable, experienced company by keeping your eyes open.
ECI Comfort has the experience, reputation, and skills to help you make the difficult choice among home heating and cooling options. Give us a call at 215-245-3200 to schedule an in-depth home consultation and learn about the different systems, such as Unico High Velocity, that make your home more comfortable through any season.