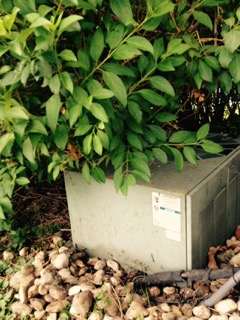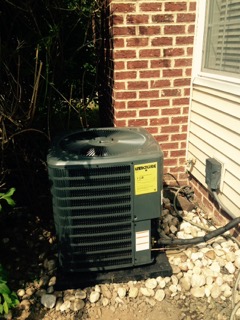 A before and after photo of some landscaping we did before we replaced this home's outdoor condenser.


Everyone knows that big, metal, eyesore of a box that sits outside of your home and is probably hidden behind or between some bushes. It's also known as your condenser. But here are some tips about how you can strategically plan your landscaping to keep your unit concealed and still have it run efficiently:


Clearance- Allow at least 2-3 feet of space between your unit and any plants or any other structures that may be around your system. Your compressor also needs at least 5 feet of clearance above it as well. This space will allow your system to get the adequate airflow that it needs to work correctly. Just remember, your system needs to breathe!



Shade- Keeping the system out of the sun will help your A/C unit from heating up, which will help keep your system running more efficiently.


Choose the right plants- If you want to choose to place plants around your unit, keep in mind of how tall and wide they will get when they mature. You'll have to remember to trim the plants year round though. Hedges, shrubs, perennial plants are examples of some plants that have minimal maintenace but still look asthetically pleasing around your home.



Keep it clean- Keep the coil condenser clean! Either you can have a service technican from ECI Comfort Solutions come out to service your system or you can do it yourself, but keeping your condensor clean will help your system run smoothly.

Other considerations- If you want to hide your A/C unit, consider placing a solid fence or a low wall at the same distance as plants. This will require less maintenace and you won't have to worry about having to trim your plants year round.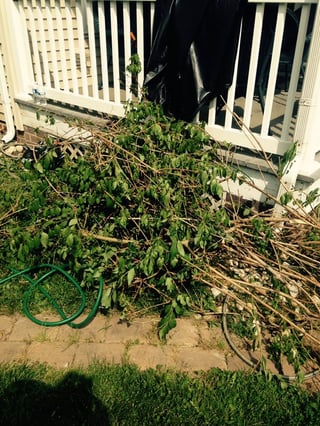 Don't let your plants overgrow like this homeowner did. It's simple landscaping that can prevent your system from having any problems.


Also keep in mind that service technicans need to be able to gain access to your outdoor unit without the problem of trying to crawl under overgrown plants. This will make the job much easier for the technician.


If you would like to schedule an appointment with one of our technicians at ECI Comfort Solutions, please give us a call! We're anticipating a hot summer and we would love to help keep you cool and comfortable all summer long, while also helping you lower those cooling bills!