Your intended use determines if you need hyper-heat vs. a standard heat pump. A standard unit offers heating for the shoulder seasons (along with cooling, of course). If you want to heat your home all winter using your ductless system, then go with a Hyper-Heat model.
Homeowners considering a state-of-the-art heat pump or ductless mini split for their heating and cooling have to choose between a hyper heat vs. standard heat pump.
There's no one right answer because it depends very much on what you want to get out of your system.
In this article, we'll go over:
The differences between Hyper Heat and standard models

Temperatures where each model is effective

Using standard models for supplemental heat
How Do I Choose Between a Hyper Heat and Standard Heat Pump?
The big question is if you want to use your new system all year or mostly for cooling. The difference has to do with how heat pumps operate.
Even when it's cold outside, there's still heat, or thermal energy, in the air. The heat pump draws in that thermal energy, amplifies it, and sends it into your home through the air handlers.
Eventually, there's not enough warmth for the heat pump to use. But, Hyper Heat can work in much lower temperatures than standard models have different capacities.
At what temperature is a heat pump not effective?
Most standard heat pumps stop when the temperature outside is less than 25 degrees Fahrenheit. However, Hyper-Heat models are effective even when it's as cold as negative 13 degrees Fahrenheit.
Once it's too cold for the unit to work, it'll start blowing cold air into your home. That's the last thing you want in the winter.
So, your choice rests on how you want to use your system.
Winter in the Delaware Valley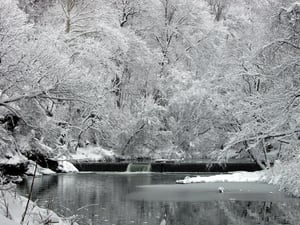 The record low temperature for Philadelphia was negative 7 degrees, back in 1984. And, it hasn't come close to being that cold since.
So, here in the Delaware Valley, the Hyper-Heat model can replace a furnace or boiler with no problem. You'll use the same system for your heating and air conditioning seamlessly.
But, there's one more calculation to consider.
How Does Wind Chill Affect a Heat Pump?
Wind chill does not affect a heat pump's performance. You only need to consider the "real" temperature, not the "feels like" measure they give you to account for wind chill. As long as the actual temp stays in range, your model will still do the job.
Don't let weather forecasts with wind chills misguide you when choosing a heat pump. Wind chill has to do with the rate that heat leaves your body than it does with the temperature.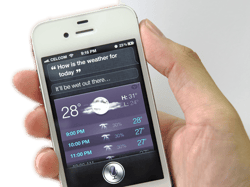 That's why a wind chill reading goes below freezing without ice forming anywhere.
As long as the "real" temperature doesn't dip below negative 13, your Hyper Heat works just fine. And, in the Philadelphia region, it's literally never gotten that cold.
Heat Pumps for Supplemental Heating in the Delaware Valley
A standard heat pump can still help warm your home even though it can't handle the dead of winter. Instead, you can use it for supplemental heat during the shoulder seasons: early fall and late spring.
If you go with a standard model, then you're still using another heat source: A furnace, radiators, boiler, baseboard, etc.
Those will keep you warm through even the coldest days. But, they use much more energy than a heat pump.
The heat pumps are much more energy-efficient because the heat transfer process we outlined earlier relies on moving thermal energy around, not generating the warmth.
So, what you do is use your heat pump on days when it's chilly, but a furnace or other central system would be overkill.
This way, you get energy-efficient comfort in the cold season. Then, when winter really starts bearing down, you use your traditional HVAC system but for much less time.
And, as we see more and milder winters, there are more opportunities to use the more comfortable, energy-efficient standard model.
If you're looking for more information on these systems, or if you want to know how one will fit in your home, call or email us at ECI Solutions. We offer free consultations to help you find the system that's right for you.