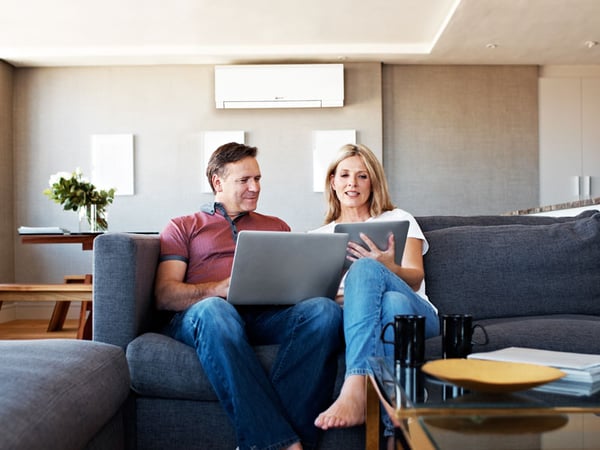 You can save hundreds of dollars on a new Mitsubishi ductless heating and cooling system this spring with special rebates. The rebates are available March 30 through May 29. That makes this spring a great time to invest in a new system that:
Makes your home more comfortable

Improves your indoor air quality

Saves you money on energy bills
In this article, we'll break down how much you can get in instant rebates based on what you purchase. Of course, there are some requirements, and we'll go through those, too.
Finally, if you're still wondering whether ductless is the best for your home, we'll review a little about how it works. And, we'll see how the systems deliver those benefits we mentioned. And, if you want to find out how a system like this would fit in your home, call or email us here at ECI. As a certified Diamond Contractor for Mitsubishi, we're happy to help make your home more comfortable and healthy.
Spring 2020 Rebates for Mitsubishi Ductless
You can get between $100 and $500 in instant rebates on a new Mitsubishi ductless mini split system until May 29, 2020. The amount of the rebate depends on the models you purchase and the number of indoor units.
For a single-zone system (one air handler plus a heat pump) you can get $100 back. A single zone Hyper-Heat system is eligible for a $200 rebate. Standard and Hyper Heat multi-zone systems are eligible for $400 rebates each. Finally, a P-Series commercial-grade system is eligible for a $500 rebate.
Note, however, that you cannot use the rebate to add another air handler to an existing system. Nor can you replace only a heat pump. Instead, each offer must include an indoor and outdoor unit. Now, let's sort out a few of these.
Single Zone vs Multi-Zone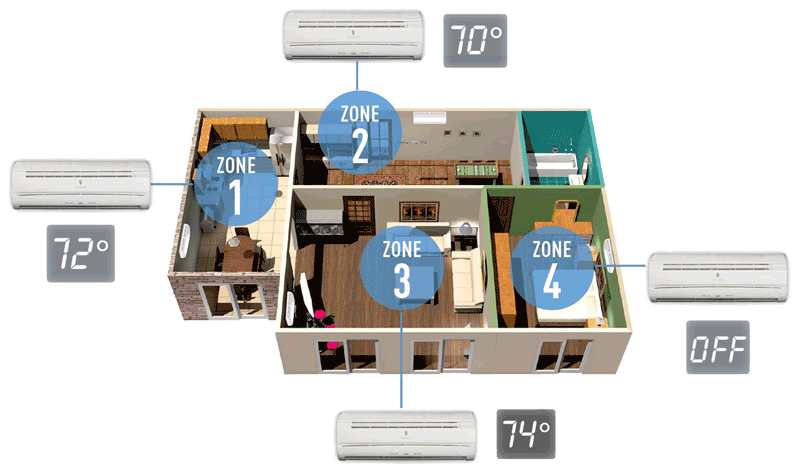 A single-zone ductless system uses a heat pump and one air handler to treat one room, or zone of your house. With a multi-zone system, one heat pump powers up to eight air handlers. This is a setup that treats your entire home. Each air handler has a thermostat and heats or cools the zone where it's located.
Hyper Heat vs. Standard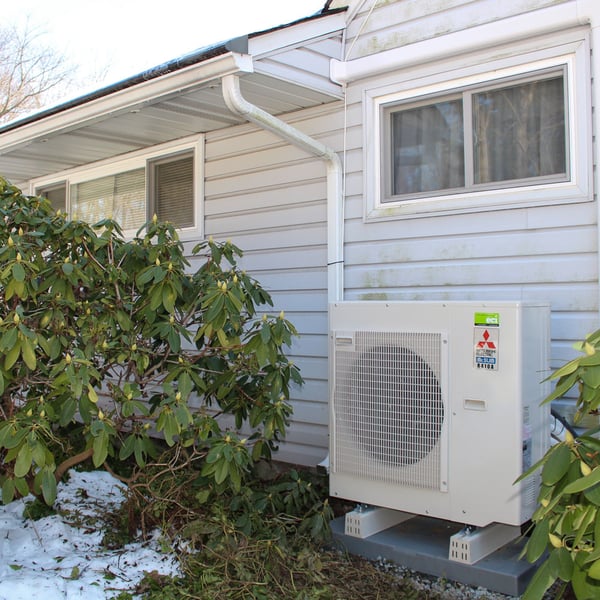 A standard mini split is generally for air conditioning. It can also provide heat, but once the temperature outside hits freezing, it won't work any more. On the other hand, a Hyper Heat system does it all. It handles cooling, and can heat your home even when it's negative 14 degrees outside. And, that's colder than it's ever gotten in Philadelphia.
Why Go Ductless?
If the idea of a discount brought you here, but you're still not sure what it's all about, here's a quick primer. First, these systems work by connecting air handlers to heat pumps outside. SInce they only need a line set running between them, we can place those indoor units just about anywhere. With no ductwork, we usually run the lines through walls so they don't take up any extra space. With that in mind, let's look closer at those three benefits. A ductless system:
Makes your home more comfortable
A ductless system treats zone of your home individually. So, you can finally get rid of those hot and cold spots in the house. Or, finally fall asleep comfortably in that bedroom that's always too hot in the summer and too cold in the winter. Since each air handler has its own thermostat, you're heating and cooling each part of the house according to what that area needs. And, each one has state-of-the-art sensors and fans. This way, they detect hot and cold spots in a room and direct the treated air directly to them. That's especially great for open floor plans and rooms with high ceilings. Best of all, they make virtually zero noise. So, you can have the AC on "full blast" and still talk or watch TV.
Improves your indoor air quality
Indoor air quality is a hot topic during the spring and summer of 2020. We talked here about air purifiers and strategies to stay healthy inside. Now, we'll talk about how a mini split fits into that. First, there's dehumidification in the summer. Part of the reason allergy sufferers have it bad in the warm weather is because allergens can stick to water vapor in the air. When they're airborne, they're more likely to get in people's eyes, noses and mouths. Excess humidity also makes it easier for contaminants such as mold and mildew to take hold. Of course, all air conditioners dehumidify your home. PArt of the difference with ductless, however, is how well it does the job. For starters, those sensors and fans cover the entire area. Then, there's the fact that they stay on virtually all the time. Your mini split mostly runs in a low-power mode. It uses little electricity and maintains the temperature. But the other benefit is that it's constantly on and managing humidity. That's compared to standard central air that turns on and off. The other advantage of continuously running is better air circulation. It's the closest you can get to opening your windows so pollutants, germs, and other contaminants don't build up inside your house.
Saves you money on energy bills
Finally, along with a rebate up front, you'll save money over time with much lower energy bills. This happens in large part because of that low-power mode. It takes much less energy to run continuously than to stop and start all the time. Next, when you're treating each area of the house separately, you're not running the system longer or at a higher level just to finally treat that one problem area. Finally, the sensors and fans make sure the room gets to the temperature you want as fast as possible. That means less time the mini split works in full-power mode. If you're ready to learn more about these systems, or how they can help your home, call or email us today.
ECI Comfort specializes in ductless mini-split installations. Learn more about ductless by clicking the button below or give us a call at 215-245-3200.