ECI Comfort is committed to helping our customers find the best financing available for their new or upgraded heating and air conditioning systems. That's why we work with Wells Fargo so that you can enjoy home comfort without breaking the bank.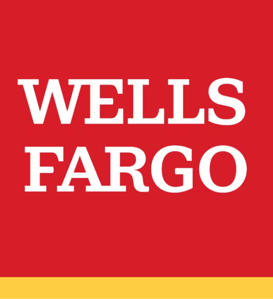 Let ECI help design and install the perfect Trane system for your home -- without worrying about how you'll pay for it.
Experience ultimate home comfort while taking advantage of our unbeatable financing options, such as 0% APR for 36 months or the flexible 5.90% APR with custom monthly payments of 1.75% of the amount financed. Whether you need an AC upgrade, a new heater, or another comfort system, you can turn your home into a haven of relaxation without breaking the bank!
Do you still need to find the right system for your home? Schedule a free estimate to get started.
Ready to start saving on home comfort? Fill out the form to request a free estimate and we'll contact you to confirm an appointment date. ECI will go over your heating and cooling needs, your budget, financing options, and other important factors to determine the best Trane system for your home. Then we can guide you through the financing process.
Preparing for your free in-home consultation with ECI Comfort
🤓 Research your options
Before your HVAC consultation, take some time to research different HVAC systems and products that may be appropriate for your home. You can find this information on our website under products or read our blog posts. Switching over to green energy is the most popular option right now due to its efficiency and savings!
📝 Provide an account of current problems/needs
If you're buying a new HVAC system, it's probably because your current one is starting to let you down. Make a list of your home's unique heating and cooling needs, such as room size, insulation quality, and energy efficiency. Understanding what you like about your current system will help you compare it to a newer one. But also understanding the negatives of your system will benefit your decision even more.
💸 Give a history of energy costs and understand your budget
Saving energy -- and money -- is on everyone's mind. I
f you can, provide a breakdown of one year of energy consumption. If you don't have access to older bills, you can get that from the utility company. For example, high energy usage may point to issues like a system that isn't the right size for your home.
Knowing your budget is crucial before your consultation. Be upfront with your HVAC professional about your budget so they can provide options that are within your price range. ECI offers many financing options through Wells Fargo and Synchrony and budgeting we are happy to help you with. There are many tax rebates and credits available at the moment with incentives such as the IRA, LIHEAP, and other oil, gas, and electric rebates.
ECI also provides a Price Match Guarantee so that you can take the stress out of searching for the lowest price.
🤔 Be open to suggestions
During your consultation, your HVAC professional may suggest options that you haven't considered. Be open to these suggestions and ask questions to better understand why they may be the best choice for your home. Our comfort specialists are professionals who care about the comfort of your home and help you save money while doing so!
👍 Take notes and follow up
Take notes during your consultation, and ask for a written estimate to refer to later. This will help you compare different options and make an informed decision. After your consultation, follow up with any questions you may have about the recommended HVAC system or installation process. Your ECI Comfort specialist will be happy to answer any additional questions you may have.