Daikin FIT
Revolutionizing Indoor Comfort
With the Daikin Fit, you'll experience consistent temperatures, efficiency, and savings on your energy bills. Choose between a heat pump or straight air conditioner to best suit your comfort needs.
Check out these 5-Star Google Reviews from recent Daikin Fit installs!
Learn More About Daikin FIT
The Daikin Fit has a low dB(A), which is used to measure intensity of sound. The consistent operation at variable speeds will provide acoustical comfort both inside and outside your home.
Common non-inverter systems produce around 73 dB(A), while the Daikin Fit produces 56 dB(A). For comparison, a coffee grinder has a noise level around 75 dB(A), while a coffee percolator has a noise level around 55 dB(A). With a quieter system, you can fully enjoy your outdoor space whether you are relaxing or hosting guests.
Not only this, but the Daikin Fit also utilizes a Swing Compressor. This advanced technology reduces vibration and friction, thereby reducing noise. It also improves efficiency and increases the reliability of the system.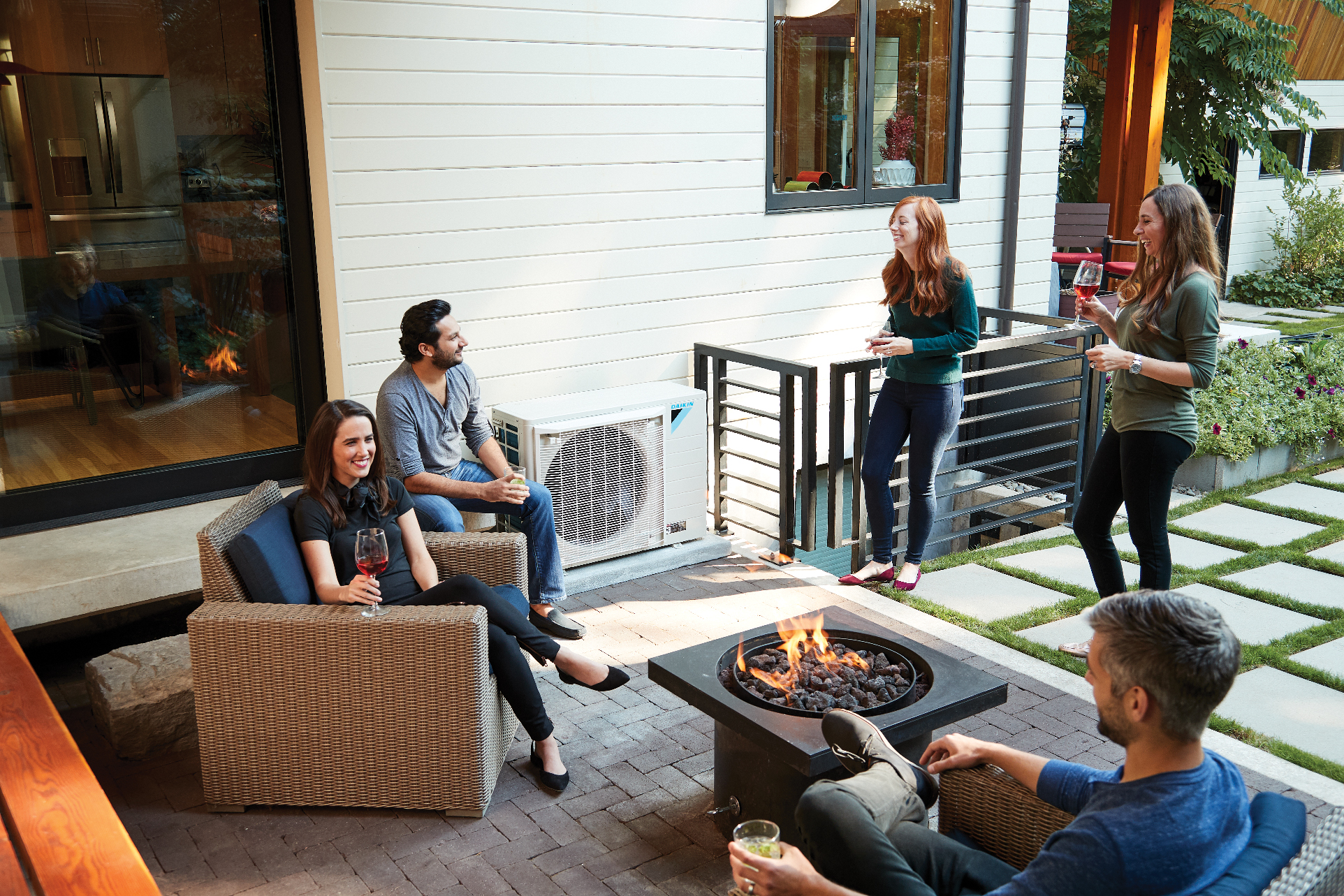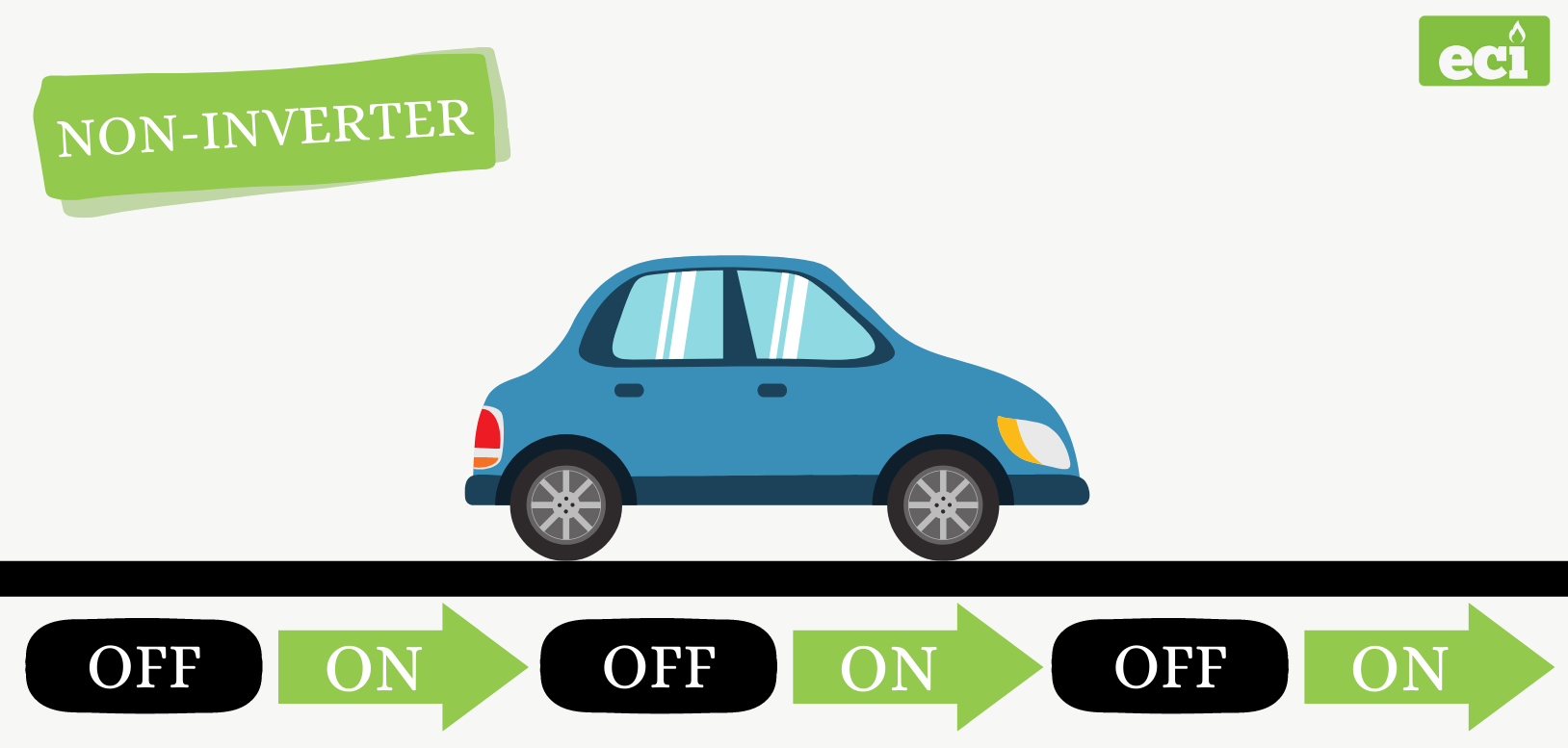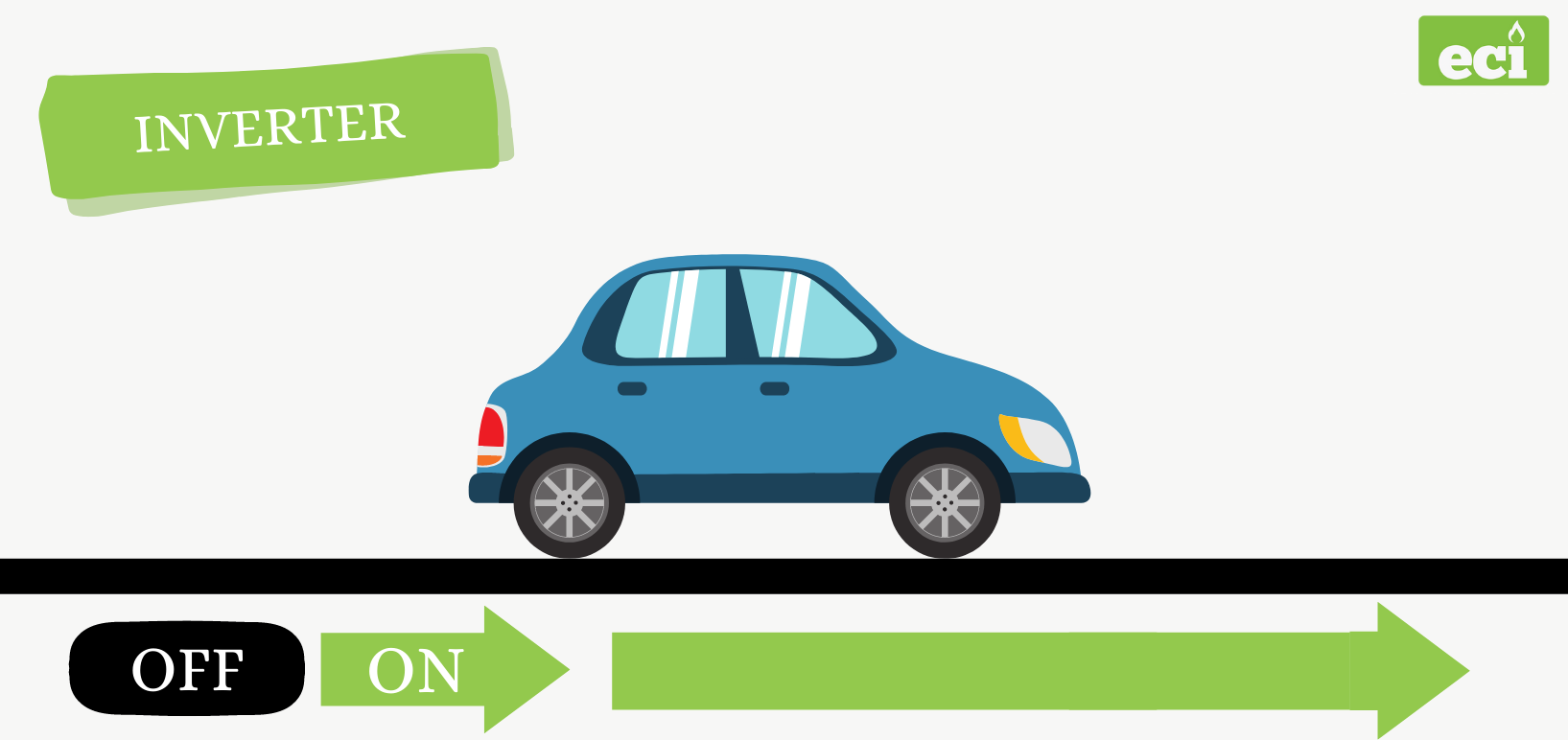 A Daikin Inverter is an intelligent compressor drive module that provides variable speed operation to the Daikin Fit.
So why is that important? Well, because when the set temperature is reached, non-inverter systems will automatically power off causing the temperature in your home to rise. Once more cool air is needed, the unit will re-operate to condition the air. On the other hand, Daikin's inverter system runs continuously but adjusts the compressor's speed to meet the demand
Picture this: a non-inverter system is like a car driving through the city- it stops and starts at every light, stop sign, and traffic jam. An inverter system is like a car driving on cruise control -- it drives consistently and smoothly at the desired speed. Inverter systems are ideal for indoor comfort and overall efficiency.
One of the main benefits of the Daikin Fit is in the name: its compact style. The trunk-style outdoor unit is perfect when installation space is limited, which is oftentimes the case for apartments and rowhomes in Philadelphia.
The outdoor unit's slim profile is ideal for any location - whether it be a patio, roof, or terrace. Plus, it can be ground or wall-mounted, making it even more versatile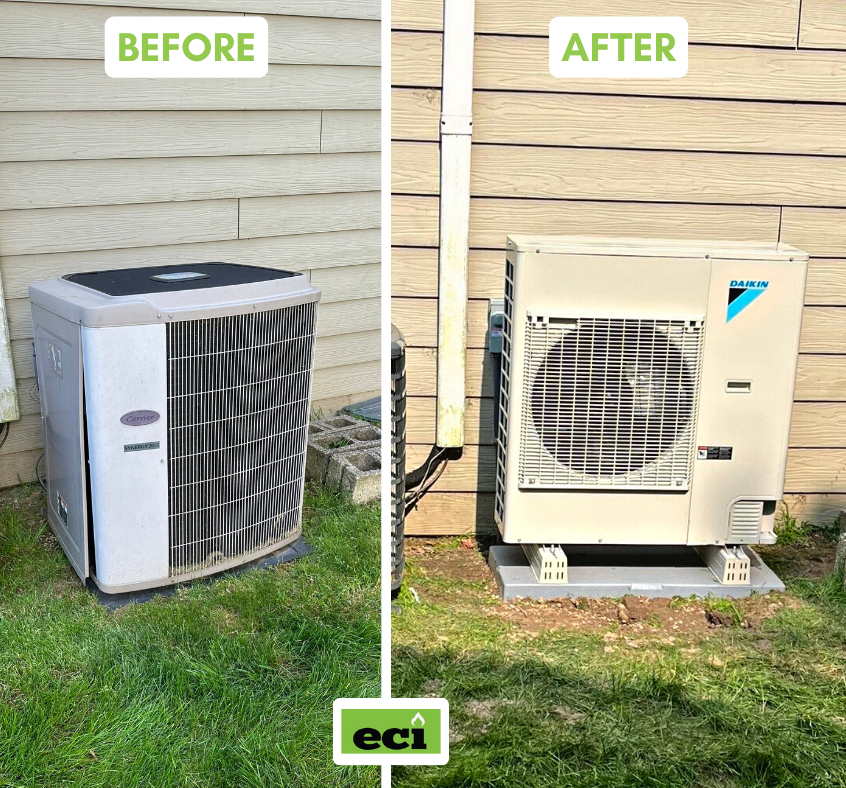 Schedule a Free Estimate to Get Started
Fill out the form to request a free estimate, and we'll contact you to confirm an appointment date.
ECI will go over your heating and cooling needs, your budget, your home's layout, and other important factors to determine the best comfort system for your home. After we choose a system together, you can sit back, relax, and enjoy your new Daikin Fit system.