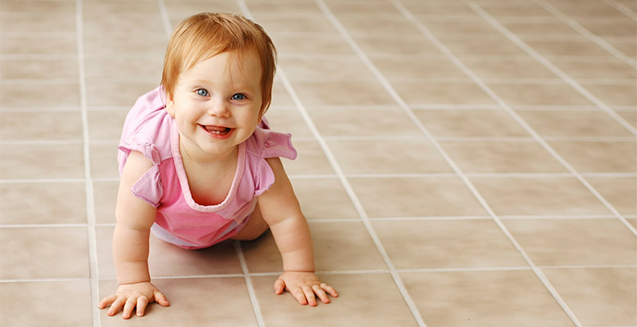 Courtesy of ProEnergy
Everyone seems to generally know and accept that our indoor air is more polluted than outdoor air… but unfortunately this general knowledge has yet to spur significant, proactive action on the part of homeowners. We're not in the habit of being alarmists, but when something is as serious and widespread as the effects of poor indoor air on children, we're going to do everything in our power to get people thinking about the air they and their families breathe.
THE FACTS
On average, people spend about 90 percent of their time indoors.
Sixty-five percent of that is spent at home.
Pollutant levels inside can be 2-5 times higher than outdoors; after some activities, pollutant levels can be 100 times higher.
Children breathe in 50% more air per pound of body weight than adults do.
Because of their developing systems, children are particularly vulnerable to the effects of poor indoor air quality.
About 4.2 million children in the US are affected by asthma each year.
A recent study, published in the American Journal of Respiratory and Critical Care Medicine concluded that 65 percent of asthma cases among elementary school-age children could be prevented by controlling exposure to indoor allergens and environmental tobacco smoke (ETS). By controlling biological contaminants, asthma cases could be reduced by 55 to 60 percent.
NOW THAT WE HOPEFULLY HAVE YOUR ATTENTION…
One of the fundamental problems with something like poor indoor air quality is that it generally can't be seen, smelled or tasted – so it's easy to ignore. It's typically only thought about AFTER the negative health effects start appearing (i.e. your child is wheezing and coughing), and even then it's viewed like a 'hail mary pass' when nothing else seems to improve the condition.