It can be tough to find the balance between a comfortable home and a moderate energy bill when it comes to setting your thermostat in the summer. Find out what the optimal settings are when you are home and away, as well as some other helpful tips.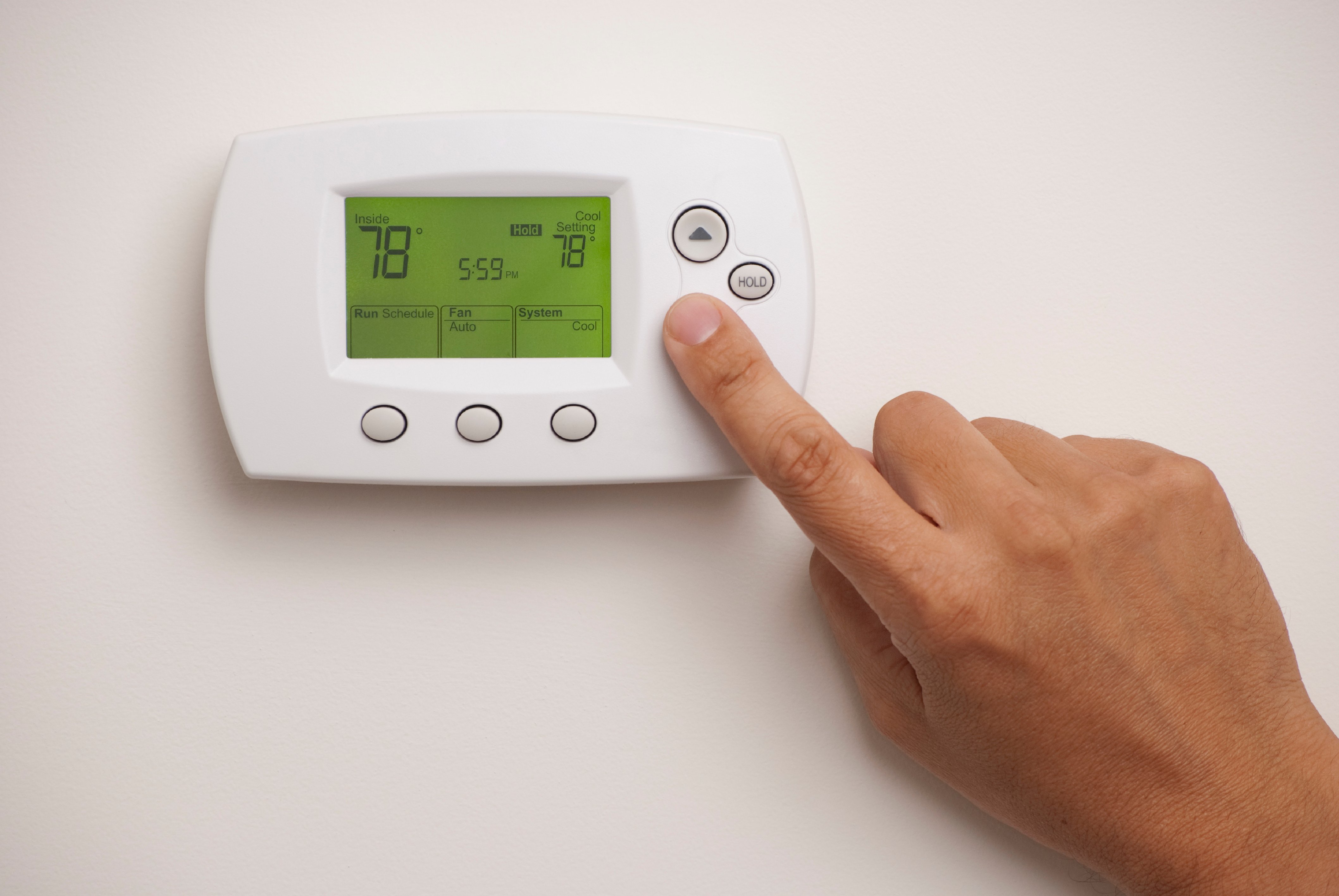 Ideal Thermostat Setting for the Summertime
Best setting while at home
According to the U.S. Department of Energy, the most ideal setting during the day is 78 degrees. Many opt for different temperatures at night, but this is the "just right," money-saving option for a typical day. In fact, for each degree set above 72, you can save up to three percent on your cooling costs.
With this being said, every home is different. Factors like number of windows and direct sunlight, location of the home, and insulation all affect our indoor comfort. You can also take advantage of other ways to cool your home like using a ceiling fan, closing shades, or opening windows on milder days.
Best setting while away
When you aren't home, the DOE recommends setting the thermostat as high as 88 degrees to save money and give your air conditioner a little break (as long as pets aren't home). You may also want to consider a programmable thermostat or smart thermostat that will know when you aren't home and change the temperature to your preferred setting.
Best placement for a thermostat
To ensure that your thermostat runs efficiently and keeps you cool, make sure to place it on an interior wall away from direct sunlight, doors, windows, and drafts. If your thermostat is in a path of direct sunlight or drafts, it will give a false reading and make it harder to keep your home at the desired temperature.
---
If you live in the Delaware Valley/Greater Philadelphia area and would like to find comfort within your home, visit our
website
or give us a call at 215 - 245 - 3200 to learn more.