Shortages. It has come to be a commonly used word in the past year and a half. Slower production due to rigorous importing and exporting logistics has seem to hit every industry. From chicken wings to chlorine shortages, a combination of price increases, low supply, and high demand have hit hard.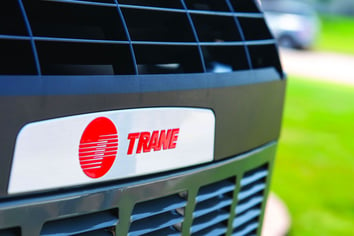 As fast as products are in the door, they seem to be flying off the shelves even faster. The HVAC industry specifically is in the season of highest demand with an unfortunate shortage of raw materials.
But amongst all of these production problems, there's some good news: Trane prepared for these unstable times and has
ramped up its production team to meet the extreme demand. Trane is currently operating at a 95 percent production rate while adding work to keep up with the demand of our customers, so that you can continue to enjoy comfort within your home.
Supply Shortage Hitting The HVAC Industry
Every industry has felt the effects of the Coronavirus and its aftermath, and the HVAC industry is no exception. From toilet paper flying off the shelves to AC units and parts being produced at a slow rate, the common question has become "what do you have in stock?" Vendors and suppliers in the HVAC industry are having trouble getting parts to fix units due to factors like a

shortage of shipping containers and a lack of truck drivers

.
A shortage of raw materials, copper, and slower production have all contributed to the supply issues as well.
Parts for compressors, condensers, and air handlers are all scarce at this time due to the shortage of steel and copper. This scarcity of materials and resulting price increase of parts has grabbed national attention. With temperatures on the rise and heat waves hitting hard, customers everywhere are looking to keep their houses cool.
The good news is that with Trane's high production rate, contractors like ECI Comfort can offer their products, such as Trane/Mitsubishi ductless systems, to help avoid long delays on your AC installation. These systems are sustaining high production during these times, so calling now for a consultation with one of our specialists will help save you weeks of suffering through the summer heat.
See What National News Saying About The HVAC Industry!
Trane's Production Response and Success
Trane prepared for the shortage to ensure that contractors would have what they needed to meet this unprecedented demand spike. Trane is operating at a 95% production rate and adding more shifts and employees to keep up with demand. Because of this, our suppliers are well stocked on Trane coils, air handlers, and most unit options.
Trane is one of the top influencers in the market currently prioritizing cost effectiveness and production, helping them produce quality products at a competitive cost. From heat pumps to gas furnaces, and central AC to ductless AC,
Trane systems are tested to withstand extreme temperatures and built to operate at an especially low sound level. Every compressor still goes through required weather testing to ensure it remains efficient and doesn't cause your energy bill to spike year after year.
Due to their preparation and added production, Trane has been able to produce these quality products in times of industry struggle
.
Acting fast and scheduling sooner rather than later could help you get your install before parts possibly dwindle.
Purchasing a Trane
So what is the approximate cost of a Trane system? Here at ECI, we want to guide you in the decision process and help make it easy for you. Finding the right system for your home is crucial to your comfort. Trane further helps you by providing a step-by-step guide to selecting the right unit and size. The number of people in the home, issues you had with past units, ductwork (or lack of ductwork), and repairing or replacing the unit are all things to think about when in the market for a new system.
Trane provides top of the line HVAC products to withstand any weather and save on energy costs. Trane has worked hard to keep their competitive prices during this time when supply shortages have created an increase elsewhere. Prices can vary due to project difficulty, space, ductwork, style of home, region, etc. These factors as well as certain additions to the unit can alter the price of installation.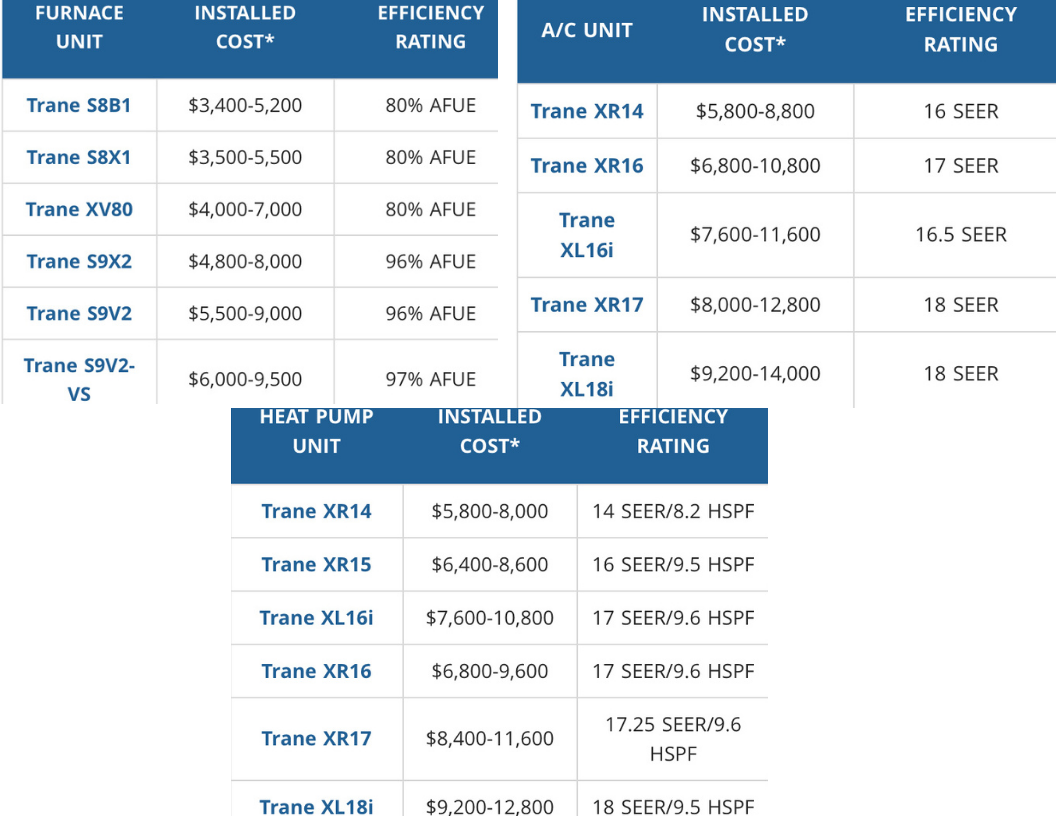 Read More About Our Trane Products!
---
ECI Comfort specializes in installing ductless systems from Trane/Mitsubishi.
If you live in the Delaware Valley/Greater Philadelphia area and would like to find comfort within your home, visit our
website
or give us a call at 215 - 245 - 3200 to learn more.