President Biden announced last week that he would be releasing 50 million barrels of oil from the Strategic Petroleum Re
serve (SPR) after a failed attempt at getting OPEC to increase oil production.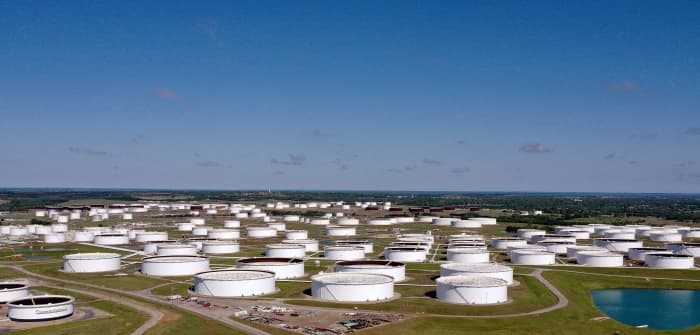 The release of oil from our nation's emergency stockpile was an attempt to manipulate high oil prices, although it did not have the intended effect. Analysts had warned that a release from the reserve would not alleviate rising oil prices, as any SPR is not there to try to manipulate prices.
The Strategic Petroleum Reserve was created in 1975 as a response to the OPEC oil embargo that nearly devastated the U.S. economy and created long lines at gas pumps as well as shortages of home heating oil. In other words, the SPR was intended to be used for true emergencies.
What we currently have on our hands, though, is not an equivalent emergency, but a market-driven shortage as economies recover from the pandemic.
Russ Mould, investment director at AJ Bell, told Yahoo! News that "strategic reserves are meant to be untouched unless there is a real shortage of oil, and there is certainly no emergency at present. Governments shouldn't be dipping into them to try and control the market price," he continued. "Also, the amount released is very small in the bigger scheme of things."
The amount of oil released is actually only equal to about 2.5 days of national consumption, which is really just a small dip in the reserve. The decision to release 50 million barrels was also significantly below what was anticipated and has been criticized as not going far enough to address the imbalance between demand and supply. China, India, Britain, and other nations made similar slight dips in their own reserves.
As a result of the dip, wholesale oil prices have actually increased, although gas prices have begun to drop. By Friday of last week, oil prices fell sharply. However, this was due to a new wave of COVID fears, according to Oil Price's website. This means that if these fears subside, oil prices could potentially soar once again. In fact, after the sharp drop on Friday, prices quickly increased again.
---
UPDATE 12/1/21: As of Tuesday, November 30, oil prices plunged again due to concern over the new COVID variant.
---
With the market being so volatile, it's best to order your home heating oil sooner rather than later.
If you live in the Delaware Valley and are interested in getting updates for price changes and alerts from the oil industry, click below to sign up for our email list.
---
If you live in the Delaware Valley/Greater Philadelphia area and would like to find comfort within your home, visit our
website
or give us a call at 215 - 245 - 3200 to learn more.