Daikin Thermostats
Temperature Control from Anywhere
Control the temperature of your home comfort from anywhere with an internet connection and know that your home is under control no matter where you are.
New, digitally programmable thermostats feature both comfort and efficiency-enhancing functionality with their smart technology and remote access.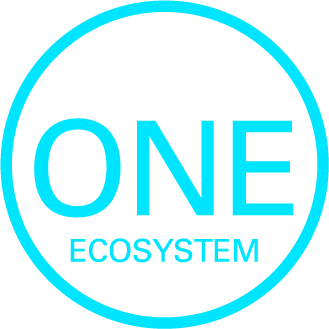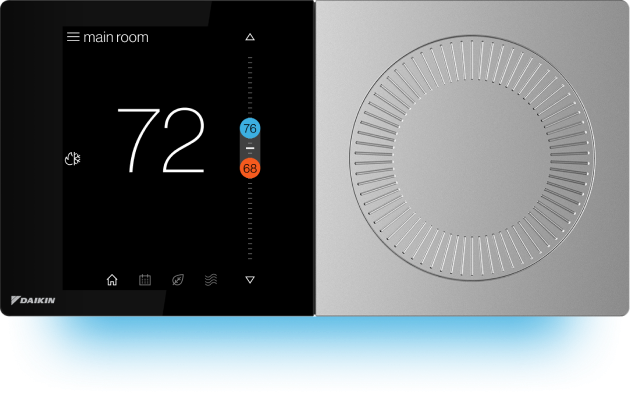 The Daikin One+ smart thermostat is an intelligent home air controller from one of the world's leading heating, ventilating, and air conditioning (HVAC) manufacturers. It is the cloud-connected hub of a sophisticated, integrated solution for controlling temperature, humidity, and air quality.
The Daikin One+ can be adjusted by simply turning the dial on the right-hand side. The unique light pipe shows what mode your system is set to by glowing orange for heating and blue for cooling. The light can be turned off completely if you prefer.
One Touch Smart Thermostat
The Daikin One Touch smart thermostat is the newest addition to the Daikin One ecosystem line of products, joining the Daikin One+ smart thermostat as a control solution for Daikin's communicating unitary equipment, including Daikin Fit.
The minimalistic home screen allows you to easily adjust modes to switch between cooling, heating, auto, and off. The thermostat's scheduling feature allows you to set temperatures that automatically adjust to your daily routine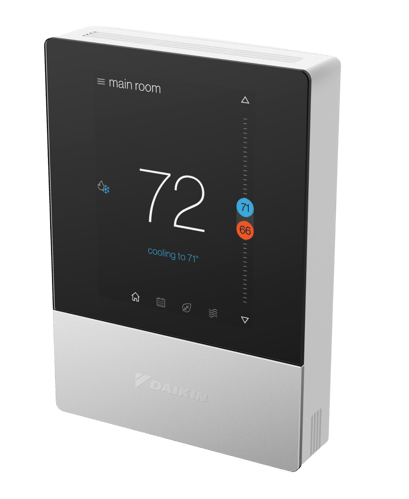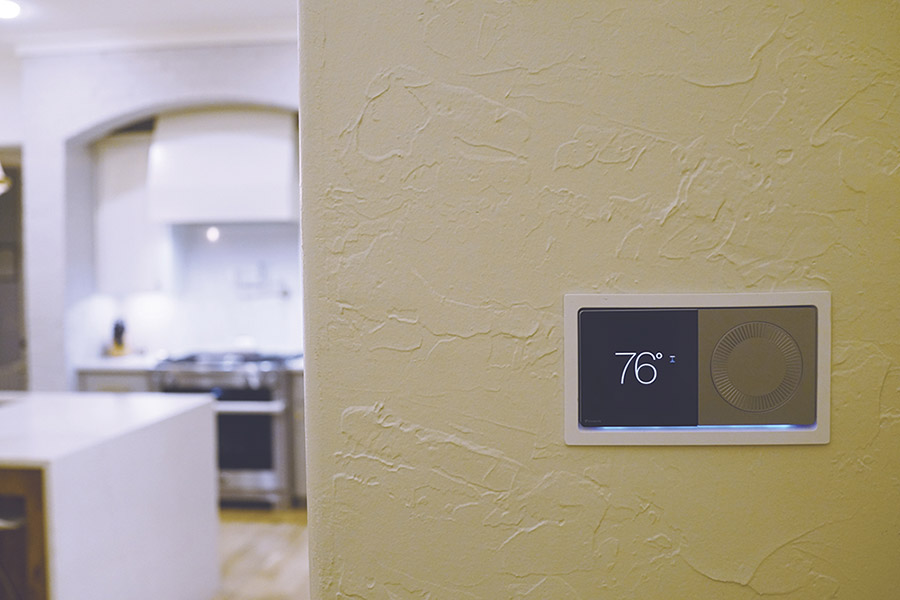 daikin one product family
The Daikin One family of products includes smart, communicating heating, air conditioning, and indoor air quality solutions for your home. Learn more below.
Schedule a Free Estimate to Get Started
Fill out the form to request a free estimate, and we'll contact you to confirm an appointment date.
ECI will go over your heating and cooling needs, your budget, your home's layout, and other important factors to determine the best comfort system for your home. After we choose a system together, you can sit back, relax, and enjoy your new Daikin Smart Home system.