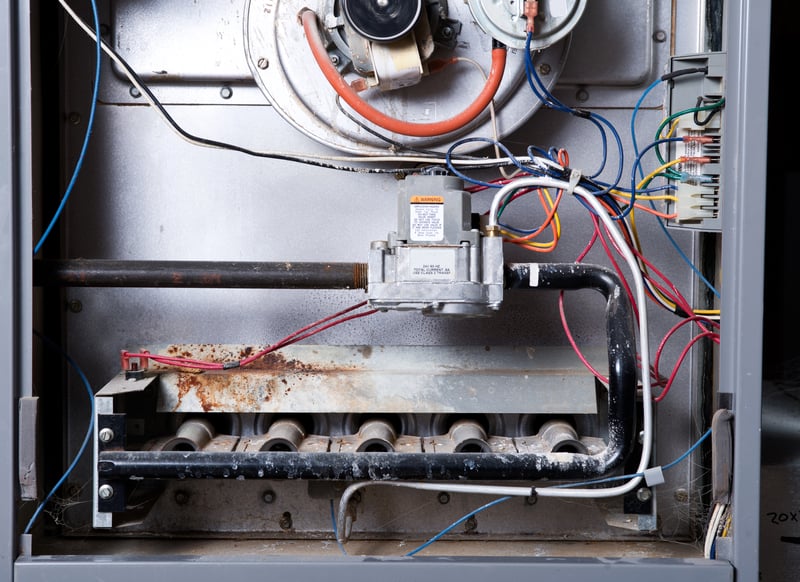 In this article, we're looking at four signs your heater may be on its way to a breakdown. That includes some ways to troubleshoot them yourself. And, we'll tell you when it's time to call in a professional.
This winter's been pretty mild. But, you'll quickly realize how far from spring we are if your heater suddenly stops working. Fortunately, you can prevent that from happening by knowing the warning signs.
Your heater is most likely to fail when it's working its hardest. That's during the winter — even if, like this year, it's not always freezing cold.
So, you can save yourself a lot of money and headaches if you have your trusted HVAC company check out a small problem before it gets a lot worse.
Four Heater Warning Signs
Your House Isn't Warm Enough

Your Bills Are Suddenly Increasing

The Heater Makes Odd Noises

Your Vents Blow Cold Air
Meanwhile, if you have any questions about the heating and cooling for your home in Fairmount, Mt. Airy, Langhorne, or anywhere in the Delaware Valley, give us a call at ECI.
With decades of experience and plenty of five-star reviews, we're ready to keep you warm all winter.
Now, let's look at these a little closer.
Your House Isn't Warm Enough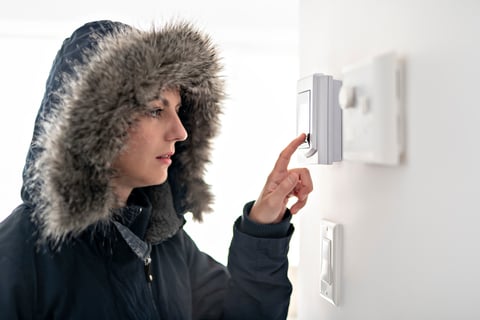 This point seems obvious. But, many times, the heater produces less heat over time. So, you don't always realize right away that your home isn't warm enough.
There's also the question of why, exactly, you're not getting enough warmth.
For instance, is the airflow weak? Or, does the heater turn on and off a lot?
These are signs of different problems.
Let's say you notice the heater turning on, but you don't feel the air coming through with as much pressure as it used to. You want to focus on airflow.
First question: Have you changed your air filter recently?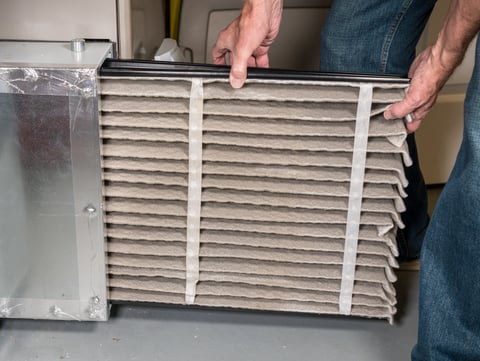 They only last about three months. Even less if you have pets. After that, they get clogged and don't allow enough air to pass through.
Next: Are you blocking any vents anywhere in the house? If so, you're messing with how the system draws in air from each room and then pushes it back out.
Make sure there's nothing within 12 inches of each vent.
If you're still getting weak airflow, it's time to call in a professional.
Your Bills Are Suddenly Increasing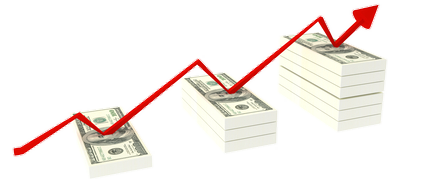 If your energy bill is suddenly a lot more than it was last month, or at the same time last year, a broken heater may be to blame. If there's a problem somewhere, the system may be working extra hard to do the job. And, that takes more gas, electricity or oil.
Keeping track of your energy costs is easier than ever with online payments. And, if you have a smart thermostat, the app for it pulls up that information as well.
Take a look if it seems like you've been paying more. If you have, the reason could be a problem with your system.
And, a problem like that is bound to get worse.
Over time, parts degrade from normal wear and tear. And, eventually, something will break down.
You can't see it happening, but you can spot the signs — like the system using a lot more energy than before.
Of course, the problem may be simple: A clogged air filter, again, can force the system to do more work than it should.
But, if you haven't had a tune-up in a while, now's the time to do it.
The Heater Makes Odd Noises
Another one that seems obvious but people often overlook: Odd noises such as bangs, slaps, and gurgles, are a sign that your heater's in trouble.
Unfortunately, there's really not much you can do about this yourself. You need a professional to get inside the unit and look for the problem.
The best thing you can do is, of course, not ignore it. Then, try to get as specific as possible about what's happening.
That means what it sounds like and when it happens.
Communicate all that when you call your HVAC company. It will help when they come out to inspect it.
Your Vents Blow Cold Air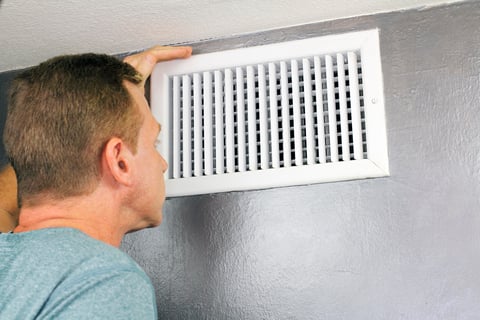 Vents blowing cold air in the winter can be a sign of quite a few problems. A few are small enough for anyone to handle. But, some situations are pretty bad.
First off, here's why the vents suddenly blow cold air: The heater is overheating.
Sounds silly, right? After all, this appliance creates heat.
Well, yes. But, it's not supposed to store it. And, if there's a backup somewhere in the system, that's what it's doing.
When the inner components get too hot, the heater blows cold air to cool it down. That's what comes through the vents.
But, this is an emergency measure. It's not meant to do that all the time. And, if it does, those inner components get even more worn out.
Eventually, they'll break. And, the big offender here is the heat exchanger. When that cracks, you run the risk of a carbon monoxide leak.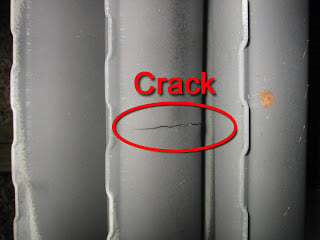 So, call a professional if you notice your heater blowing cold air. While you're waiting, however, try changing the air filter and checking if the vents are blocked.
If air is backing up because of those problems, it can cause overheating.
Either way, however, you want someone to check out the system for any other damage — or damage caused by the sudden bursts of cold air.
Furnace Inspection and Service
Call ECI Comfort today for your furnace inspection and service needs in Fairmount and Mt. Airy in Philadelphia, along with Langhorne, the Main Line, and anywhere else in the Delaware Valley.
We've provided excellent service for thirty years, and we're ready to do the same for you.
You can check out our great reviews and jobs in your area. Then, call us or click below to set an appointment before your small heating problem becomes a much bigger one.