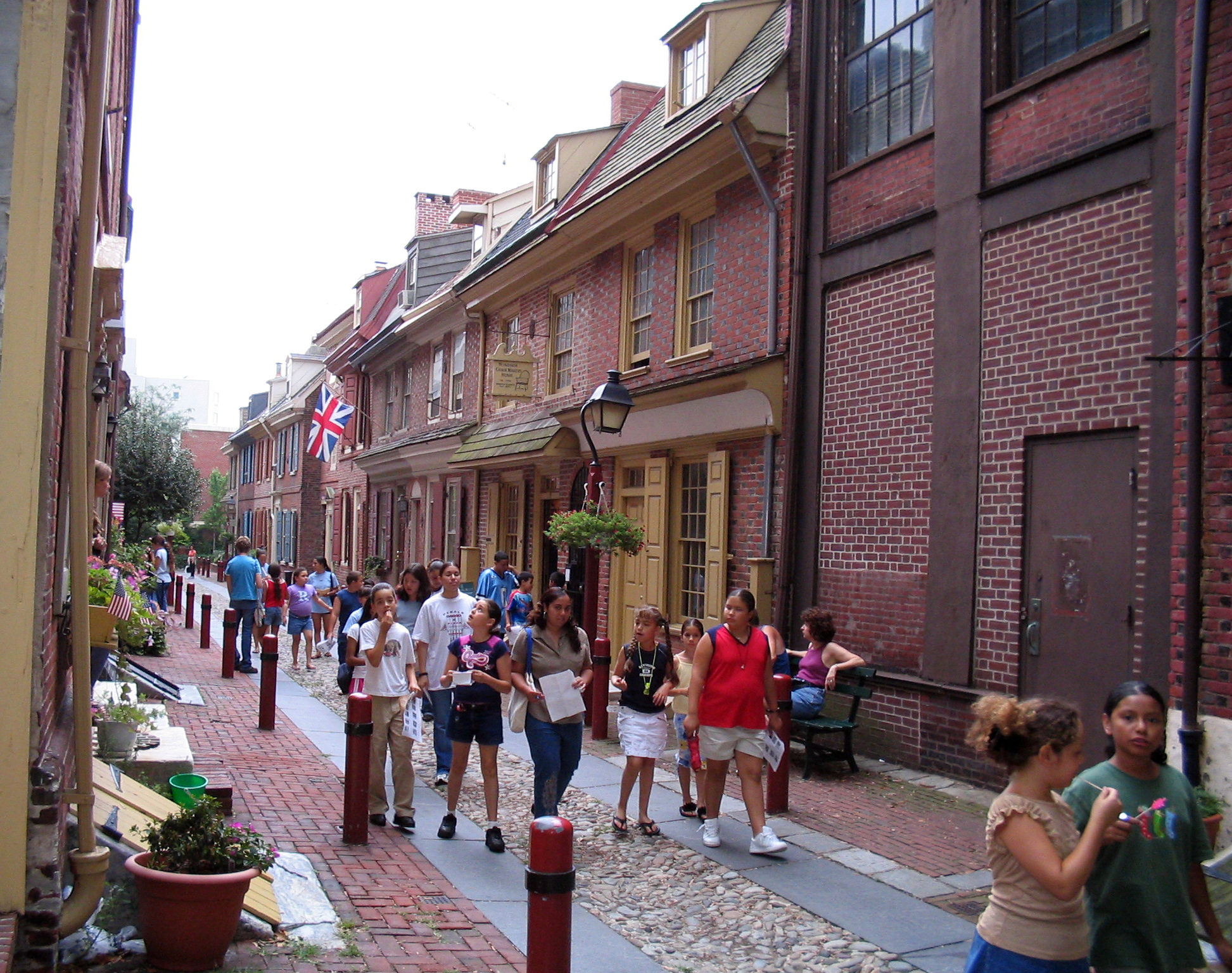 If our nation's oldest residential street can have central air, what are you waiting for?
About the Alley
Elfreth's Alley is one of the most historic streets, not only in Philadelphia, but also in the United States of America. It's located in the heart of Old City between Front and 2nd Streets, just north of Arch. The alley which is referred to as "Our nation's oldest residential street," can trace its origins back to 1702.
From the minute you step onto the cobble stone street, you're taken back 300 years in time, when horse and buggies ruled the roads and homes stood charmingly side-by-side. This picture of the street has become a symbol of Philadelphia and of the historically significant structures that the city possesses.